Question of the Month: September
What is your most cherished memory from the last trip you took?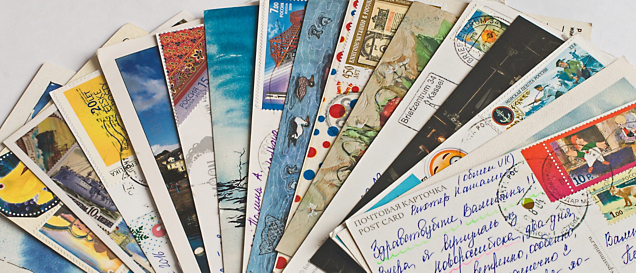 Chances are, when you returned from your last trip before the pandemic, you had no idea you'd be taking a long travel hiatus. For us, it makes the memories incredibly bittersweet. This month, we asked our readers what their most cherished memory is from their last trip.
---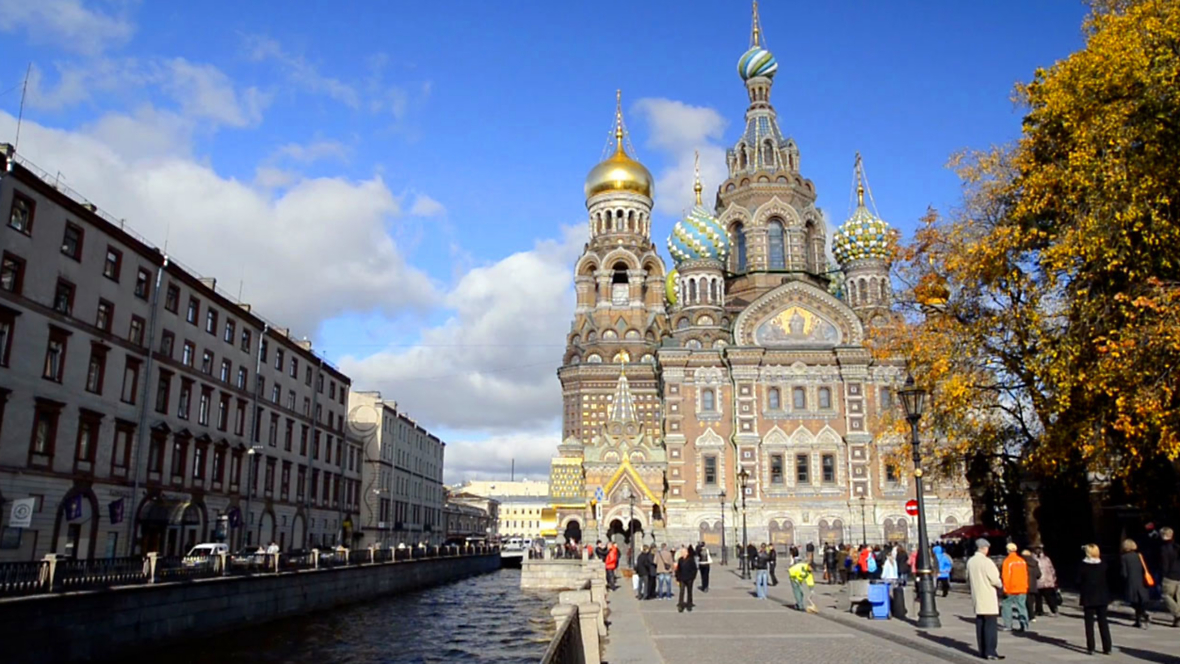 Visit Auschwitz and learn stories of the resilient individuals who survived this brutal period in history, as well as those who did not, during the
pre-trip extension
to
Enhanced! The Baltic Capitals & St. Petersburg
.
Tracing Family History
I am the child of holocaust survivors. My trip to the Baltics included going to Auschwitz which I did with great trepidation as my four grandparents were murdered there. The cabin with the names of the survivors is not on the tour agenda however Bob, our trip leader arranged for us to go there for me. When we got there the entire group ran around the room helping me locate the names of my grandparents and then holding the page open so I could photograph them. It was very heartwarming as I was concerned they would consider it a waste of their time. Later, several tour mates told me it was one of the highlights of their trip as it made the trip to Auschwitz real and personal.
Thanks to: Kathryn Fodor, 5-time traveler and 1-time Vacation Ambassador from Philadelphia, PA
---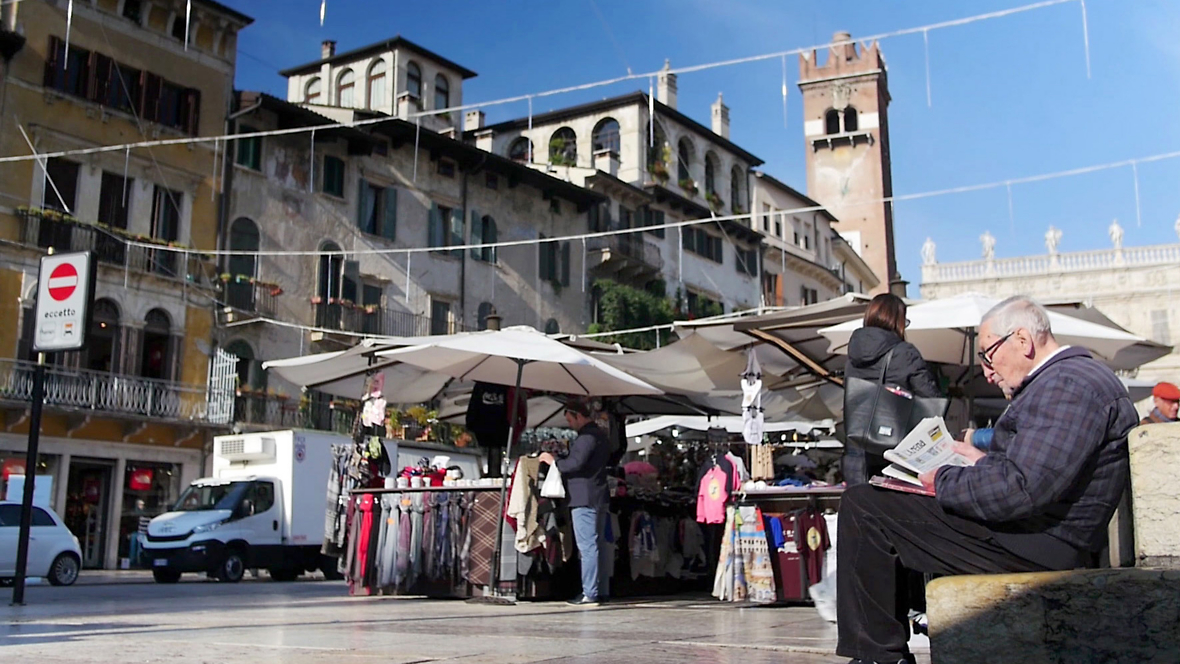 Explore the dazzling Dolomites and many unexpected delights of Italy during
Northern Italy: The Alps, Dolomites & Lombardy
.
An Accommodation to Remember
In your recent edition of "The Inside Scoop" you asked us to write about the most cherished memory from our last trip.
In early October 2019, I took the O.A.T. tour, Northern Italy: The Alps, Dolomites and Lombardy. There were so many "cherished memories" from that trip, for example, group fellowship and the kindness of the other travelers, our helpful and enthusiastic trip leader, the beauty of the two lakes we visited and the magnificent drive through the Dolomites. I even had an opportunity to arrange to meet an Italian friend of mine for dinner in Milan. The icing on the cake for me was the last part of our trip where we stayed in a villa, "Villa Contarini Nenzi" in Treviso. This was an unexpected special treat for me. Walking around its beautiful grounds and excellent food and service in the formal dining room. I keep the villa's business card on my desk as a reminder of this trip.
Thanks to: Delilah Mundy, 2-time traveler from Schaumburg, IL
---
Discover Vietnam's scenic countryside of expansive rice fields and villages during the Vietnam
post-trip extension
to
Ancient Kingdoms: Thailand, Laos, Cambodia & Vietnam
.
Immersion in a Vietnam Village
My most recent trip was Ancient Kingdoms: Thailand, Laos, Cambodia & Vietnam. We returned home in early February of this year. It was such a special trip because it was my first time in Asia, my friend Beverly was along, and (though we didn't know it then) was my last trip for a while. I have beautiful memories of all the amazing temples, reclining Buddhas, and great food, as well as Saigon decorated for the new year. But here's what popped into my mind as my most cherished memory: the day we spent on the post-trip extension hiking downhill to a village at the bottom of a valley outside Sapa, Vietnam. We were accompanied by our delightful guide-for-the-day named May, and by several Black Hmong. How fortunate we were with the weather, as we could see the rice fields spread out below us and along the river as far as we could see! In the true O.A.T. way, we visited an 87-year-old woman who was drawing batik on hemp with indigo, drank ginger/lemon grass tea with a huge chunk of ginger in it, came upon all sorts of critters, and had a delicious lunch at a homestay establishment in Ta Van village. The big cities with all the tour book attractions are great, but my favorite is being in the countryside among the people!
Here's a photo of us about to rub indigo in our hands to turn them blue. May is on the right. I'm the one without the mask toward the right, glasses & highlighted hair :)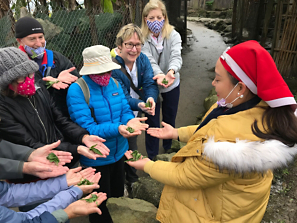 Thanks to: Susan Waxter, 28-time traveler and 4-time Vacation Ambassador from Baltimore, MD
---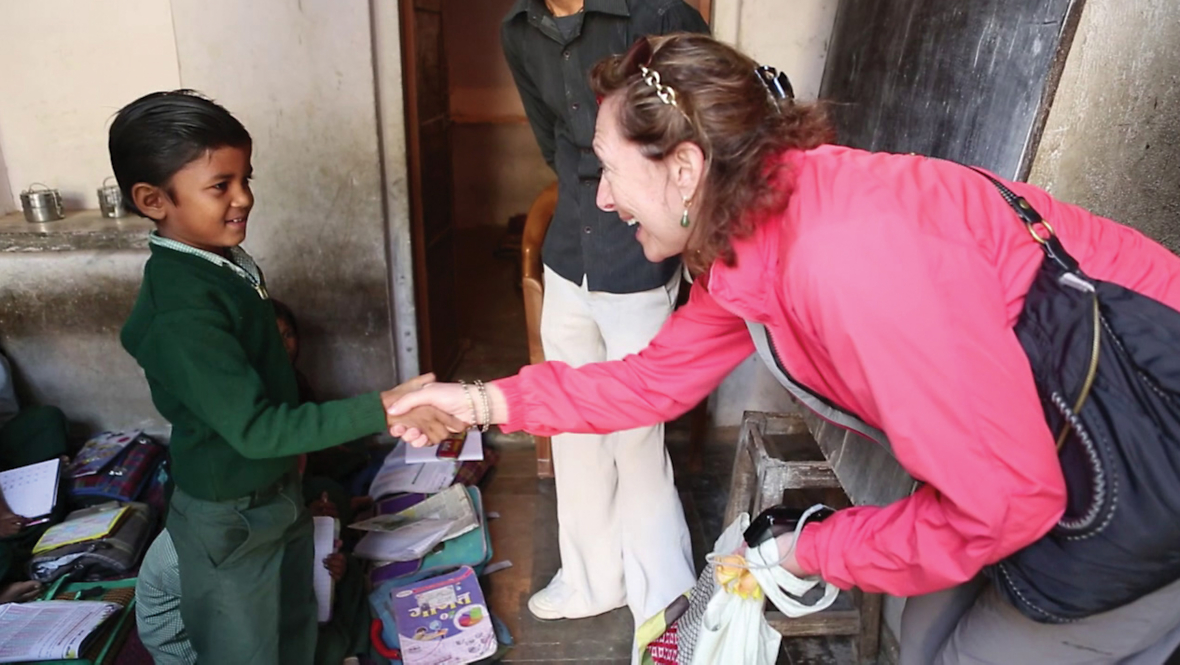 Discover the excitement of India and the kindness of its people when you travel on
Heart of India
.
An Exemplary Act of Kindness
When I got home from India in November of 2019, who would have guessed there would be a worldwide pandemic that would disrupt the world as we know it and keep us all home for a least the next year.
I look back at the stories I tell about my trip, and one of the stories I tell over and over occurred at the Pushkar Festival. I absolutely loved the festival!! All the colors, the music, the people, the CAMELS (I love camels) and everything about the energy that vibrates around the place!
Well, our very knowledgeable and experienced Trip Experience Leader, Balbir Singh, was leading us through an EXTREMELY crowded area where booths were set up selling all kinds of trinkets and where children were riding rides. Balbir had told us to walk single file and stay very close to each other—not losing site of the person in front of us.
I was right behind Balbir and as we traversed the crowd, being knocked about, all of a sudden, a man from one of the booths reached out and grabbed Balbir. It kind of shocked me because I was right behind Balbir. We all came to a halt. The man was speaking to Balbir in Hindi so as we gathered around, we (there were ten of us) didn't know what was being said. However, sitting next to the man was an older (75-80) woman crying hysterically. It was clear she wasn't Indian. No one could speak her language and she was separated from her tour group in that huge crowd! Tears come to my eyes thinking about it now. What would I do if that happened to me? There were so many people and the music was so loud, but this very nice vendor had taken her in and was searching for help. She couldn't converse with any one (thank god so many people speak English), but she had her Tour Leader's card and Balbir knew him (small world of Tour Leaders) and Balbir called him. The woman was reconnected with her group.
I tell this story because I want people to know how very kind I found the Indian people to be. The vendor walked with us to make sure the woman got back to her group, Balbir, asked us if it would be alright if he helped the woman (he didn't assume—of course we said yes). I found this kind of kindness and respect for others all over India and use this story to let people know!
My trip to India is one I will always remember, and I continue to tell others that it is a fabulous place to visit!!
Thanks to: Linda Pierce, 7-time traveler and 7-time Vacation Ambassador from La Mesa, CA
---
Miraculous River Rituals
I returned from India on Saturday, March 14th after flying on four consecutive flights. One morning, when we had free time, our guide, Ashish, volunteered to take the few of us who were willing to get up early back to the Ganges River for another experience there. We walked through the early morning light and just watched the many people who took a dip in the river. It was a religious experience for them. And I will always remember the look on their faces as they felt the water on their bodies.
Thanks to: Joan Farber, 12-time traveler from Apple Valley, MN
---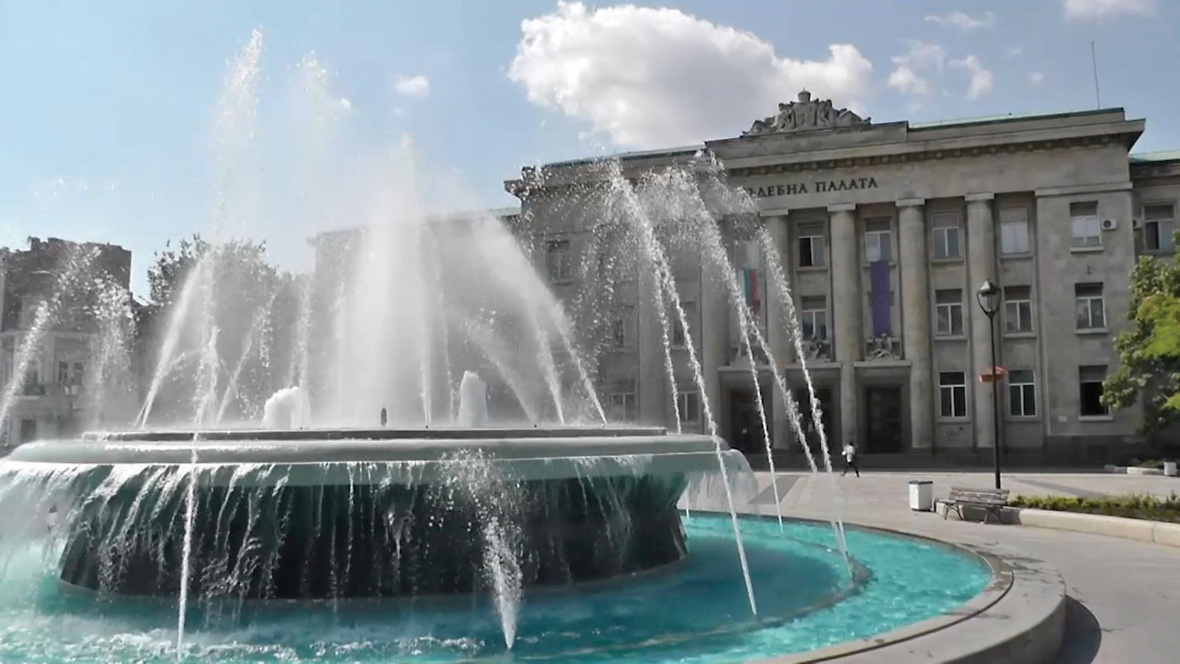 Explore the history of eastern Europe while enjoying fun and camaraderie aboard the ship during
Eastern Europe to the Black Sea
.
A Worthy Last Adventure
My last trip was actually my first one with Grand Circle—I traveled with my pinochle buddy, Donna, who had scheduled a Bucharest to Budapest trip for April of 2019, but sadly, had to cancel her trip because of her health. By the summer, she had recovered, and so we, her for her 18th time, and me for my first, set our sights on that same trip in late August/early September. She was 88 at that time and had the stamina of the energizer bunny! Our first night onboard, I could hardly keep her off the dance floor! We enjoyed our time, the sights, the people, the history of that trip immensely.
But my best memory, or the best result of that trip? Donna is not able to travel at this time, even if Covid never existed. BUT we have a wonderful memory, perhaps her last travel memory, and that has made the difference. She is recovering, again, and hopes to travel, again, but for now, if that is not to happen, the past was a good one…..
When we are able, travel!!! We never know when the future we planned, changes.
Thanks to: Jeri Sprecher, first-time traveler from Grand Rapids, MI
---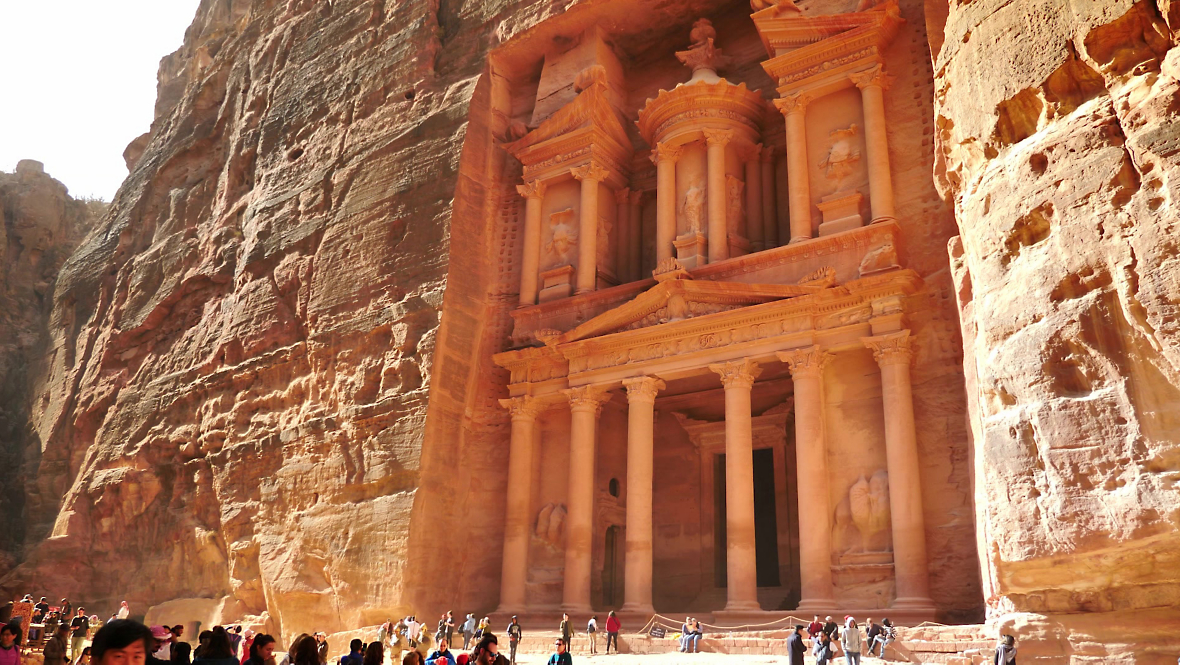 Visit the many holy sites of Jerusalem during the
Suez Canal Crossing: Israel, Egypt, Jordan & the Red Sea
Small Ship Adventure.
The Church Where It Happened
Our most recent trip was Israel, Suez Canal, Jordan & Egypt. We saw so many amazing sites in Egypt, Jordan, and Israel. My favorite place was found walking in the Old City of Jerusalem and entering the Church of the Holy Sepulchre. It was outside the city walls in Jesus's time. No crucifixion or death could occur within the city walls. Years later as the city enlarged it included the Calvary, the site of the Crucifixion, the Anointing Stone where Jesus body was washed and wrapped, and the burial tomb from which Jesus resurrected. Many sites in Jerusalem are historical and memorable but being in the "church where it happened" was a momentous lifetime experience I will never forget.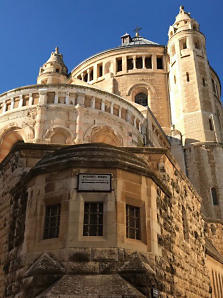 Thanks to: Mary Anderson, 11-time traveler and 4-time Vacation Ambassador from Tumwater, WA
---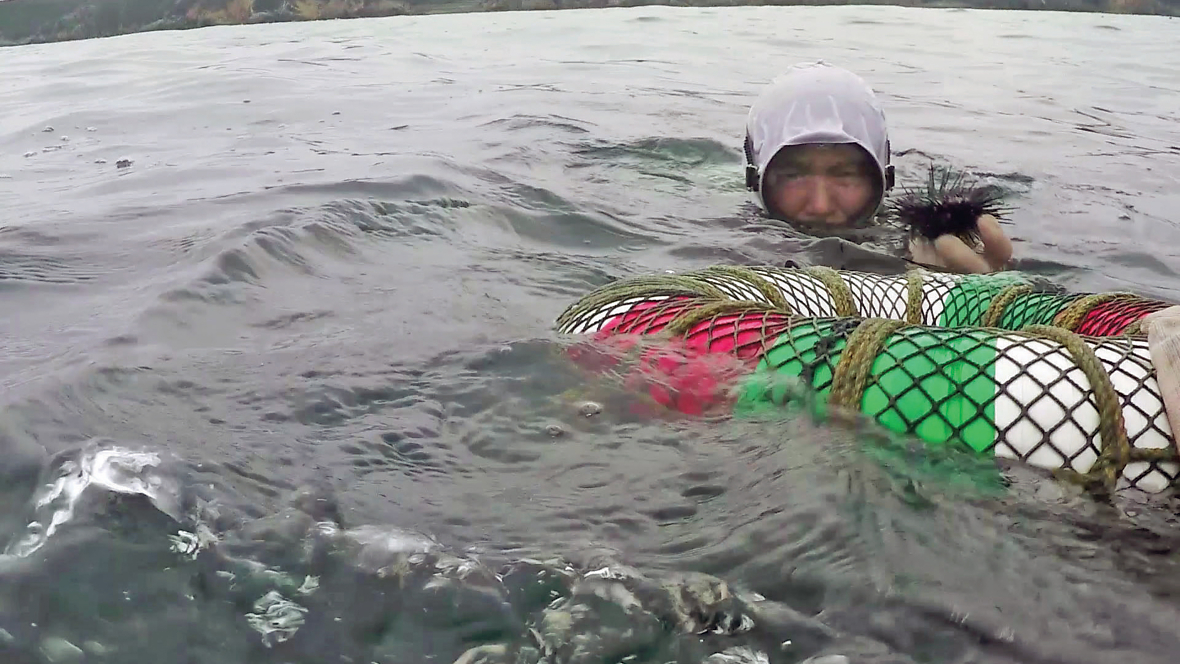 Learn about South Korea's baby box system and hear from those who care for abandoned babies during
South Korea & Japan: Temples, Shrines & Seaside Treasures
.
South Korean Treasures
As the mother of an adopted child from South Korea it was very moving to meet some of the wonderful people who work with the abandoned babies. They explained how the baby box system works and about the offer of assistance to the unwed moms. There was love and compassion in a very tough situation. I left teary eyed feeling blessed about the treasure I had received from South Korea some 40 years ago.
Thanks to: Lynne Giuliano, 16-time traveler and 5-time Vacation Ambassador from Saint Petersburg, FL
---
Witness the splendor of Murchison Falls during the Uganda
pre-trip extension
to
Mountain Gorillas in the Land of a Thousand Hills
.
Peaceful Memories of Murchison Falls
Easily the most cherished memory from my last adventure travel were those moments last year at this time when I looked out over a peaceful herd of impalas on the soundless plains of Murchison Falls National Park, Uganda. Our game drive vehicle was silent, and I was in mental state of bliss, with not a thought then for the many far off troubles of mankind. I was briefly aware of an unforgettable precious moment of peace on the beautiful earth. Thank you for asking, as you've made me happy with the memory once again.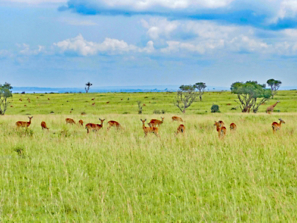 Thanks to: Richard Richmond, 22-time traveler and 1-time Vacation Ambassador from Peabody, MA
---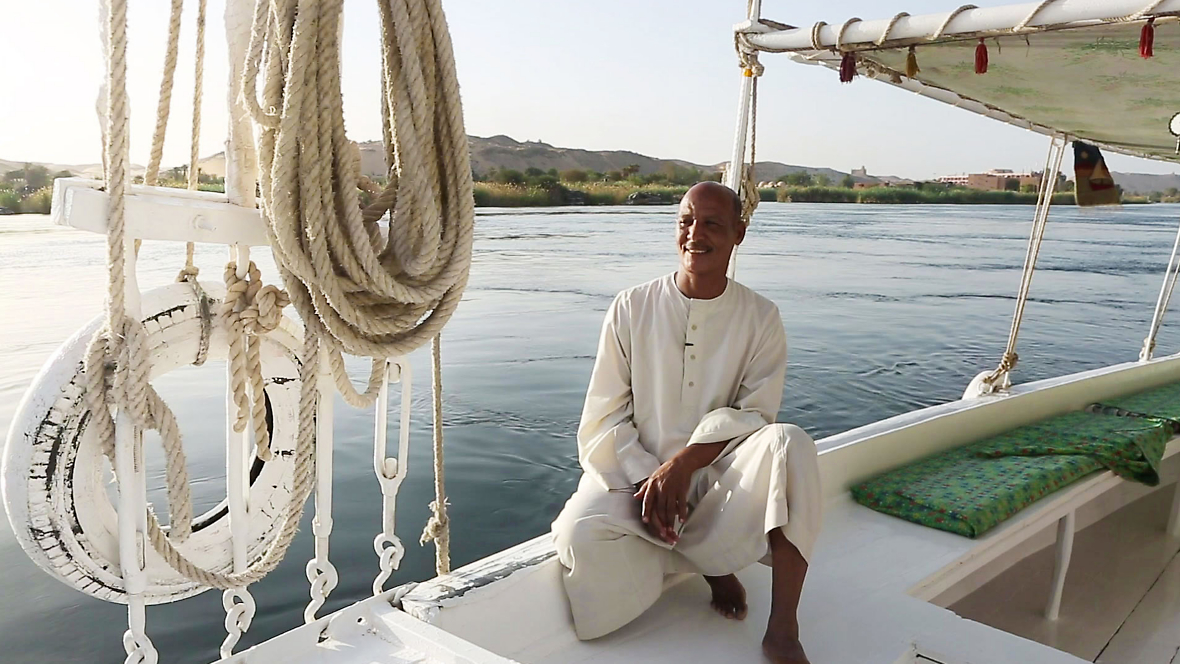 Climb the spectacular Great Pyramid of Giza during our to
New! Ancient Egypt & the Nile River
adventure.
Keep on Climbing
During these months of COVID I've revisited myself climbing the Great Pyramid at Giza dozens; no, hundreds of times. I've remembered how invigorated I felt and reminded myself I'd be traveling again soon.
Just seeing such a remarkable ancient construction seemed like an impossible dream come true back in December when I traveled to Egypt. During these COVID months as I frequently revisited that climb and how strong and free I felt, I knew I could cope with that day's challenges even when I had to change or cancel another trip and keep on keeping on which includes knowing there'll be another trip.
Thanks to: Kathy Teipen, 16-time traveler and 1-time Vacation Ambassador from Cincinnati, OH
---
Cruise the peaceful waters of the Antarctic and take your own polar plunge during our
Antarctica's White Wilderness
Small Ship Adventure.
Lucky Breaks on the Seventh Continent
My last trip was Antarctica's White Wilderness in December 2019. The trip to my last continent was beyond my wildest expectations. There were many cherished memories. But I will only share a few. First of all, we had a "Drake Lake" both ways and that certainly added to the overall enjoyment.
We were presented with the rare opportunity to walk on an ice pack. The conditions had to be perfect: thick ice, no floating ice nearby, low winds and a calm sea. It was a truly unique experience. But it wasn't the only one.
B68 is an iceberg that broke off of the Larsen Ice Shelf in 2017 and weighs over one trillion tons. It is 2240 square miles large and over 93 miles long. Its face is 75 to 100 feet high and up to 800 feet deep. Usually it cannot be approached due to rough seas, ice packs, and 'bergs. However, when we were in the vicinity, the conditions were perfect so we sailed in for a look. There were several huge icebergs nearby. What a sight! Up to then less than 1,000 people had seen it.
Our polar plunge was another cherished moment. But I'm glad it was only a moment. And I'm looking forward to an Arctic plunge in 2021 during our trip to Norway.
I'll always cherish my time aboard the MV Corinthian. The perfect ship for this type of trip. The crew was fantastic and we quickly became family.
Thanks to: Chet Marshall, 20-time traveler and 2-time Vacation Ambassador from Bensalem, PA
---
Life's a Climb
September 12, 2019, almost a year ago, my husband and I visited Jordan to see Petra. I had my doubts that I would be able to see the monastery—knowing the demanding climb—but knew I would give it a try. The beauty of this sight was so amazing and moving. Hard to believe what was accomplished and that it is still there for us to see and enjoy. This was not an easy journey for folks in our 70's but so worth it. Loved the people of Jordan and were able to drive the King's Highway, see Wadi Rum, and Aqaba. Sitting here in MN, I am longing to travel again and KNOW I will.
Thanks to: Sandra Taylor from Edina, MN who we hope to welcome on her first trip soon
---
Soak up all of Spain with your free-time discoveries, such as the theater, when you travel on
Back Roads of Iberia: Spanish Paradores & Portuguese Pousadas
.
Tangoing with Timon and Pumbaa
Last fall my husband and I traveled to Portugal and Spain. Being theatre lovers we seek opportunities to visit venues around the world. In Madrid we were lucky enough to catch El Rey Leon (The Lion King) in Spanish! Neither of us are fluent in Spanish but had the best time following the story and watch a different culture put their spin on it. Watching Timon and Pumbaa do the Tango? What fun!
Thanks to: Susan Pope, 16-time traveler and 4-time Vacation Ambassador from Palm Coast, FL
---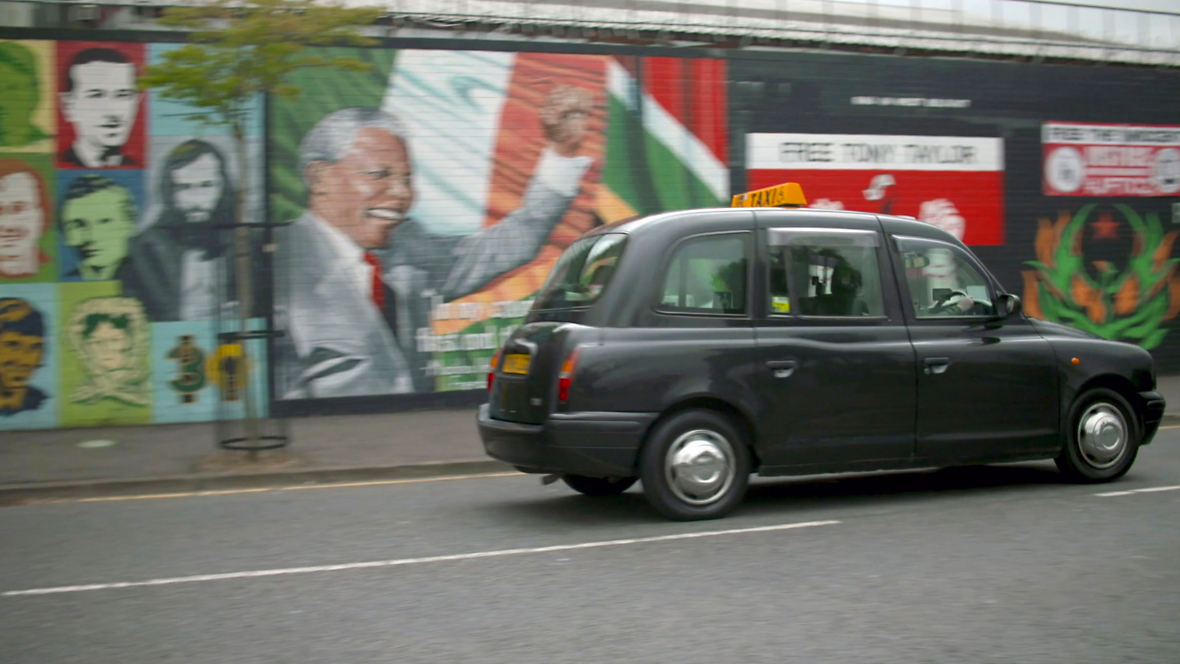 Experience the quintessential Irish experience of a pub and a Guinness during
Enhanced! Irish Adventure: Dublin, Belfast & the Northwest Counties
.
Pints and Pubs
My last trip with O.A.T. was to Ireland, and it was the best trip ever. Not just for the beauty, the scenery, the history, our very exceptional trip leader, but for the group I traveled with. I have never traveled before with such a compatible group—not only did I find another solo traveler with which I had such fun, but the whole group just bonded. One of our intrepid group members would scout out the pubs, and each night we would mostly all go to the pub selected to enjoy Irish music, conviviality, and of course Guinness. I not only learned the amazing, and yes sad, history of Ireland, but I had more fun than I have ever had on an O.A.T. trip.
Thanks to: Barbara Breer, 14-time traveler and 2-time Vacation Ambassador from Sherborn, MA
---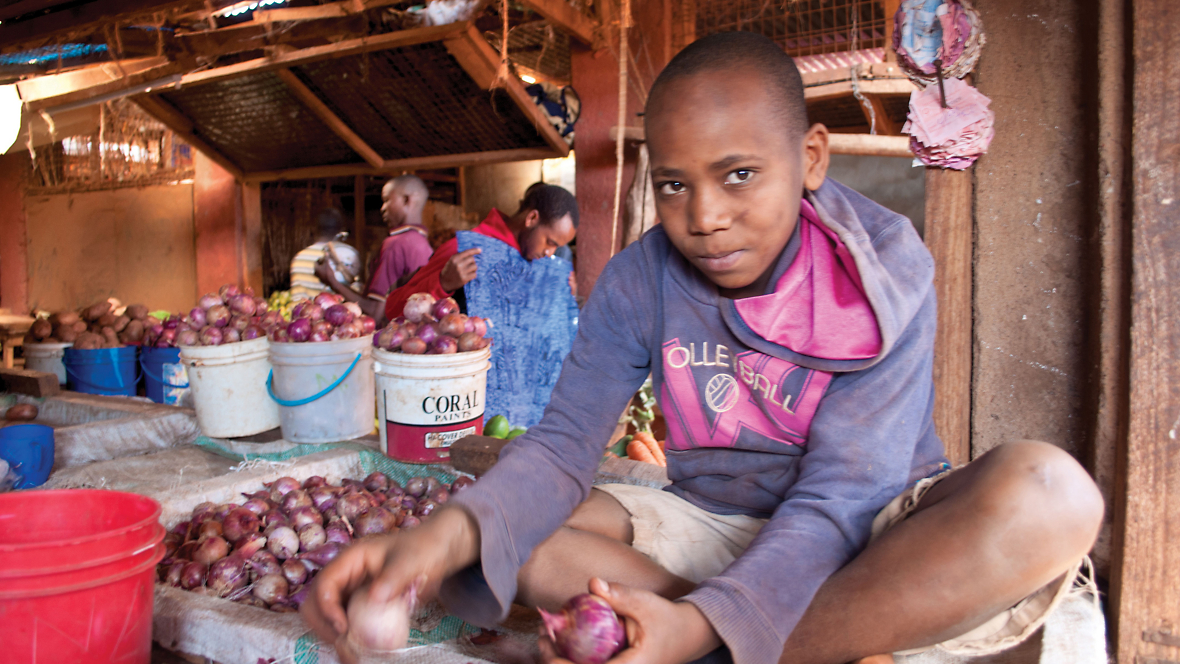 Discover the unforgettable wildlife of Tanzania up close when you join us for
Safari Serengeti: Tanzania Lodge & Tented Safari
.
A Surreal Safari
Our last trip was O.A.T.'s Safari Serengeti in Tanzania in October of 2019. It was absolutely wonderful in all respects. The most memorable thing was to see all the wonderful animals in their natural habitat, they were beautiful, happy, and healthy. If I had to pick one it would be the giraffes, they were just unbelievably beautiful. Our Trip Leader, Sultan and his two assistants were also great as they did a superb job of explaining things about their country. We will never forget our wonderful experience in Tanzania.
Thanks to: Reed & Judi Brown, 13-time travelers and 1-time Vacation Ambassadors from Saint Johns, FL
---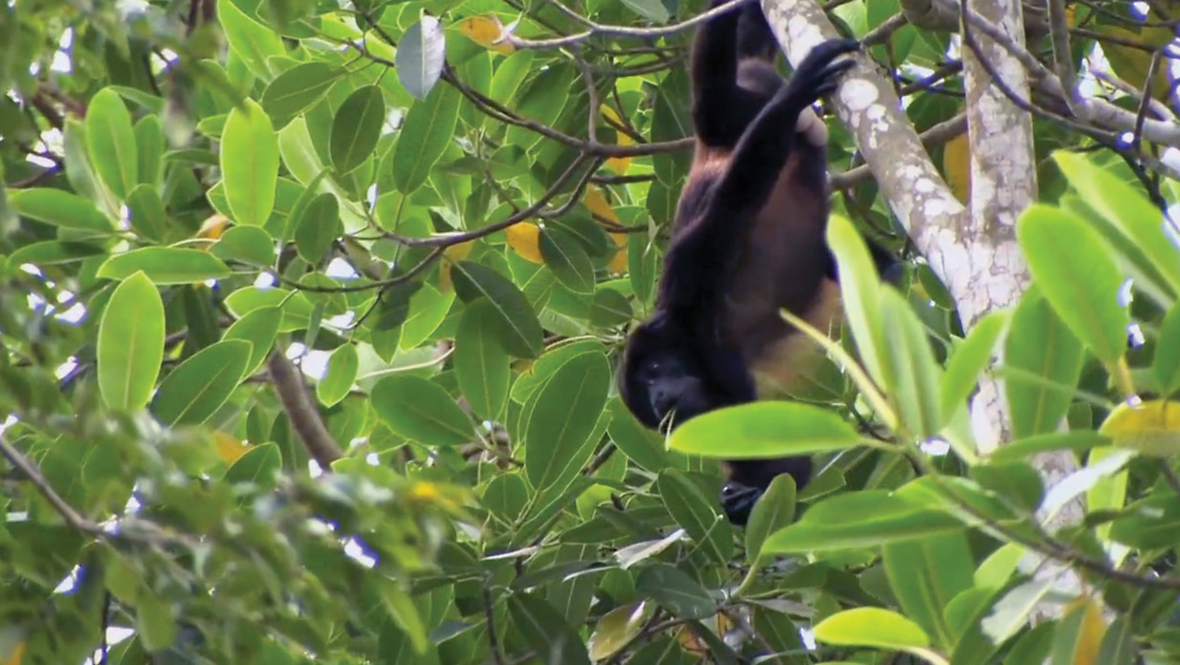 Search for and spot endless colorful birds including the Quetzal during
Costa Rica: Natural Parks & Tropical Forests
.
Spotting the Elusive Quetzal
My last trip was Costa Rica: Natural Parks & Tropical Forests.
So many memories, but the absolute highlight for me was finally seeing a Quetzal. And not just one fleeting glance, but leisurely viewing of multiple Quetzals. Such a viewing has been on my wish list for decades, and this experience truly brought tears to my eyes. Beautiful! Spectacular! So special.
Thanks to: Leslie Boss, 34-time traveler and 8-time Vacation Ambassador from Silver Spring, MD
---
You don't need to wait for a new Question of the Month to tell us a story. Email us any time at [email protected] To read more stories from your fellow travelers, check out our archive of Traveler Insights from previous editions of The Inside Scoop.
See the answers to previous Questions of the Month here.
You're receiving this message because your web browser
is no longer supported
We recommend upgrading your browser—simply click the button below and follow the instructions that will appear. Updating will allow you to accept Terms and Conditions, make online payments, read our itineraries, and view Dates and Prices.
To get the best experience on our website, please consider using:
Safari (for Mac or iPad Devices)
Update Browser