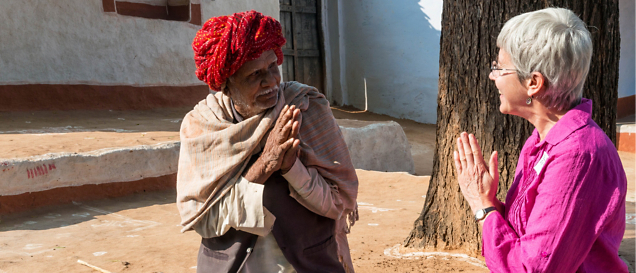 Sometimes traveling to a foreign land forces us to take a step back to evaluate what we actually have. Experiencing daily life in another culture can really help us put what we have into perspective, so this month, we asked our readers: Has a place or experience from your travels made you thankful for what you have at home?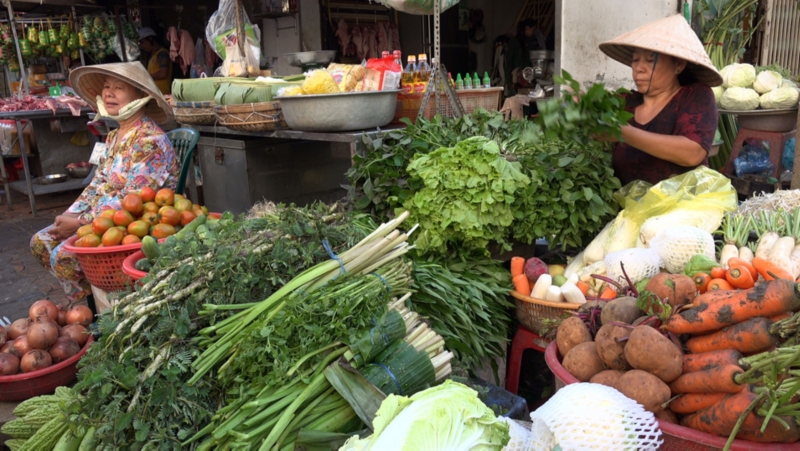 See for yourself what everyday life is really like when you join O.A.T.'s
Inside Vietnam
adventure.
Back to Her Roots
I am a Vietnamese-American who traveled to my birth country this past March. Before the trip, I anticipated getting a chance to once again savor the wonderful foods as they used to be served when I was growing up, and the opportunity to discover my own native country—most of which was foreign to me. I didn't expect to see buildings or life as it was 42+ years ago. It didn't take long into the trip for me to be thankful for what I have in my adopted country: good infrastructure (especially potable water and relatively clean air), freedom of speech, free education up to 12th grade, and democracy (albeit fraught with its own flaws). I'm sure there are many other advantages the U.S. has over Vietnam, but these are a few basic but crucial ones, to build a country attractive to its own citizens.
Thanks to: Thuy A., 3-time traveler from Carrollton, TX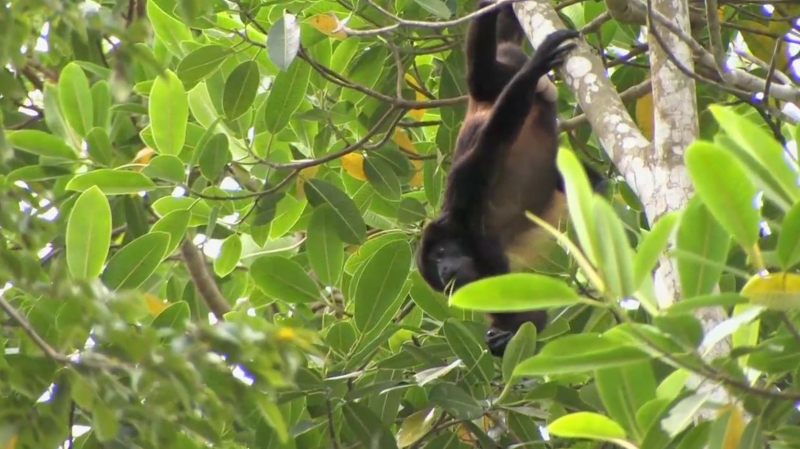 Get to know the people of Costa Rica when you join O.A.T. for
Costa Rica: Natural Parks & Tropical Forests
.
Family First
Two years ago, my wife Katie and I went on our first O.A.T. trip to Costa Rica. Our Day in the Life experience was one I will always remember. We went to the home of a family who owned very little. The family of five lived in a three-room house that was supplied by the land owner of the dairy farm where the father had been employed until recently, when he lost his job. They lived on donations from their church. They were facing the prospect of being evicted.
I was humbled by the joy and pride that they had in their children. Their three children were in school and doing very well. The parents beamed when they talked about them. We made and shared empanadas with them. They were warm, kind, and gracious, despite their difficult circumstances.
It was evident that it was their family that was the most important thing in their lives, and not material things. You felt that they would find happiness through their family and find a way to survive. The family was all that mattered! I will never forget them and the lesson that I learned!
Thanks to: Mike S., 2-time traveler from Sarasota, FL • Costa Rica: Natural Parks & Tropical Forests
Hope for the World
My husband and I traveled to sixty-two countries before he passed. We saw beauty, met people from many economic situations, and saw places of abject poverty that tugged at our hearts. The human spirit that prevails everywhere, no matter the circumstance, gives me hope for the world.
Coming home from places such as India, China, Cambodia, Vietnam, Egypt, and Jordan while learning about the cultures, history, and people, made us thankful and appreciate home ... the United States where there is opportunity and freedom.
Thanks to: Carolyn R., 1-time traveler from Crozet, VA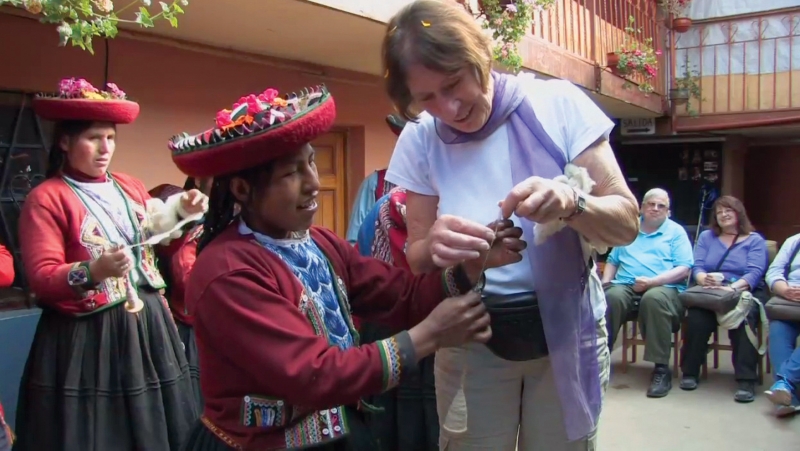 Immerse yourself in local culture and discover the spirit of Peru during O.A.T.'s
Real Affordable Peru
adventure.
Unforgettable Peru
While traveling in Peru, we came across a family whose small wooden hut was next to a river. At the time the family was actually washing their clothes in the river and I couldn't help but think life doesn't get much more difficult than that. My memory of that experience will remain with me forever and serve as a reminder of how fortunate I am.
Thanks to: Larry L., 3-time traveler from Bonners Ferry, ID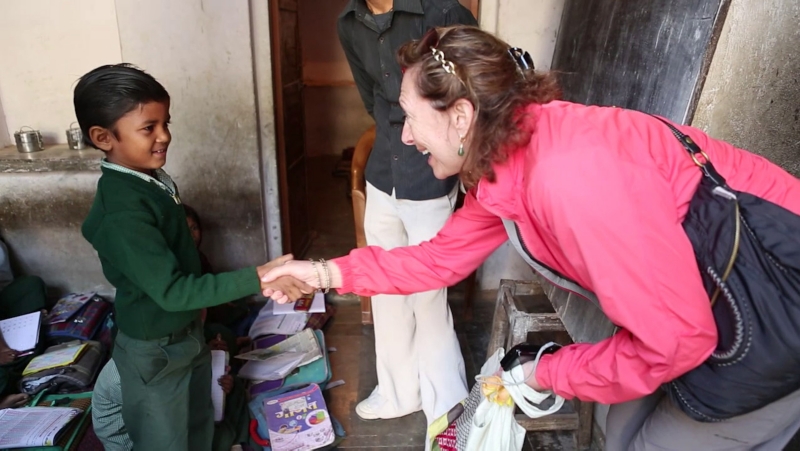 Get to know what daily life is like for the people of India during O.A.T's
Heart of India
adventure.
Putting Life into Perspective
We have returned from each of our O.A.T. trips feeling gratitude for what we consider everyday comforts at home, most notably clean running water and electricity. We rarely remember to be grateful simply for shelter. On our O.A.T. trip to India, we were particularly touched by the numbers of families living on sheets of cardboard on the median strips of roadways. We were reminded of them about a year ago.
At that time we were living in our tiny (16') camper. We were in the process of building a new, small energy efficient, solar powered house. Our old house had sold much more quickly than we expected and the building process was a little behind schedule. No problem! It was summer and we had the camper, so we'd stay in that for a month or so … or so we thought.
Well, the month stretched into five months and it was getting cold and was rainy. We were getting a little crabby in the camper when my husband said, "If we were in India, there would be six more people in here with us, and we'd all be happy to be staying dry." Just like that, our "problem" disappeared.
By the end of last November, we were in our new house—warm, dry, well-fed, with water and power. Fortunate and grateful, indeed!
Thanks to: Betty L., 6-time traveler and 2-time Vacation Ambassador from Brunswick, ME • Heart of India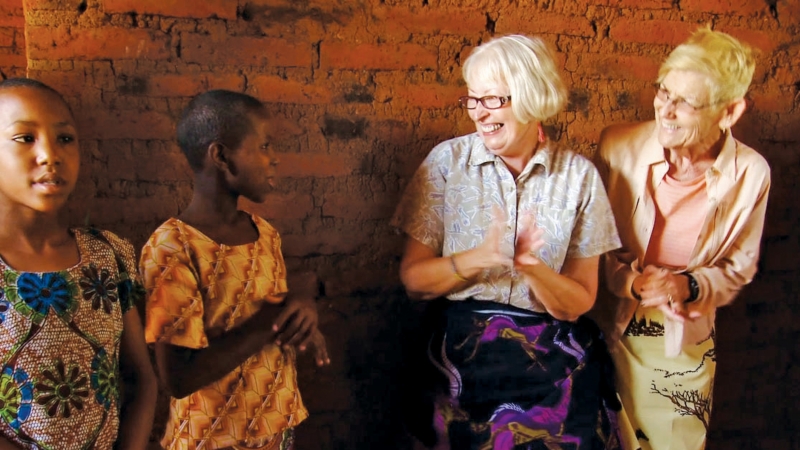 Experience the warm and welcoming locals when you join O.A.T. for
Safari Serengeti: Tanzania Lodge & Tented Safari
.
It's How You Live
My first trip with O.A.T. was to Tanzania and the Serengeti. That time literally changed my life. What I found was that the people who may have nothing, actually have everything.
Material things have never been terribly important to me, but after being there and seeing the love and caring for humanity, I came home wanting more than ever to share and be at one with others. I hope that I have succeeded. I am thankful for everyday that I can enjoy the simple things of life.
Thanks to: Phyllis D. 3-time traveler from Colorado Springs, CO • Safari Serengeti: Tanzania Lodge & Tented Safari
While traveling through Kenya and Tanzania in July, I was humbled by the slums and mud huts of the people we met, who, while living in such primitive dwellings, seemed to be happy and content with their lives.
It helped me to realize that where we live isn't as important as how we live. I am thankful for a roof over my head, caring family, food in my belly, and clean water to drink. And thankful to Grand Circle and O.A.T. for providing me the opportunity to travel the world and meet so many amazing people.
Thanks to: Mane W., 6-time traveler and 3-time Vacation Ambassador from Ashfield, MA • Safari Serengeti: Tanzania Lodge & Tented Safari
A Cycle of Travel
I have always loved to travel. The wonders of new people, places, and food! And each place that I visit is, for that moment, always my favorite. By the end of each adventure, I am always ready to return to my next favorite place ... my home and the warmth of the familiar.
That being said, all travel is embracing … the return to home is a comfort in the familiar … and off again for the acceptance and the blessings of another people's home!
Thanks to: Gay T., 6-time traveler and 9-time Vacation Ambassador from Fort Bragg, CA
You don't need to wait for a new Question of the Month to tell us a story. Email us any time at harriet@gct.com. To read more stories from your fellow travelers, check out our archive of Traveler Insights from previous editions of The Inside Scoop.
See the answers to previous Questions of the Month here.