Question of the Month: May
What was your most memorable travel "fail"—and what did you learn from it?
This month we learned just how determined our readers are when it comes to travel—and that minor hiccups or major setbacks can't stop them from seeing the world. Three important lessons were made very clear after reading all of these stories: Watch your step, be prepared, and never give up.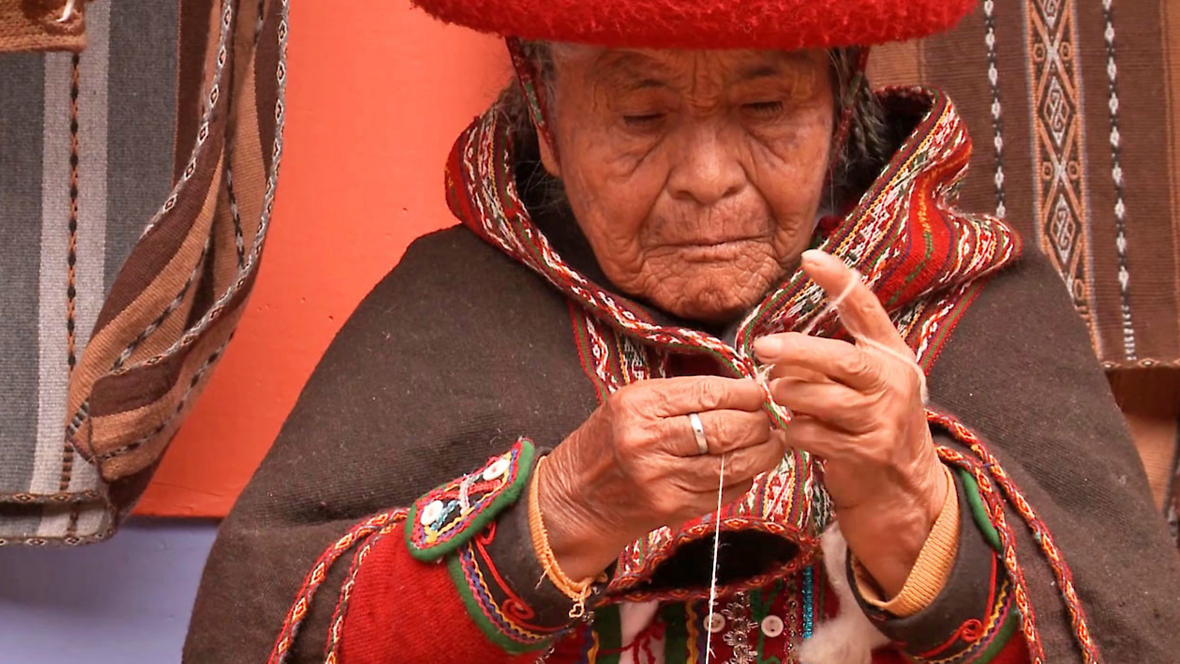 Watch your step when you join O.A.T.'s
Machu Picchu & the Galápagos
Small Ship Adventure.
Always Look Down
My more recent memorable fail was falling in Urubamba while on O.A.T.'s Machu Picchu & the Galápagos trip. A few days before we left on the trip, I visited my osteoporosis doctor for a routine follow-up. His advice: "Whatever you do, don't fall." Well, three days into the trip while walking through the glorious grounds of the hotel in Urubamba, I missed a step and landed on my ankle, either severely spraining it or fracturing it. But no worries!
Bel, our magnificent Trip Leader, obtained local medical treatment and then arranged for me to be transported to Cusco for further treatment. A representative from O.A.T.'s Cusco office met my husband and me at the medical clinic, stayed with us until midnight while the doctors x-rayed and bound up my foot, and fitted me for one of those exceedingly heavy boots. He then accompanied us to the hotel in Cusco where we spent the night. Transportation was arranged for us back to Urubamba the next day in time for our Home-Hosted luncheon. We continued on the trip with expert assistance from Bel and then from our Trip Leader in the Galápagos. Everyone from O.A.T. could not have been more helpful or considerate. We had a marvelous trip, despite this "fail." The lesson I learned: always look down, at least often enough to see the steps underfoot.
I'm happy to announce that we recently completed your Vietnam and Cambodia trip, another awesome O.A.T. adventure, without incident, and we're looking forward to China in 2020! Thanks for all that you and your associates do to make our travels so memorable, both the occasional "fails" and all the wondrous moments.
Thanks to: Pamela M., 5-time traveler and 4-time Vacation Ambassador from Rye, NY • Machu Picchu & the Galápagos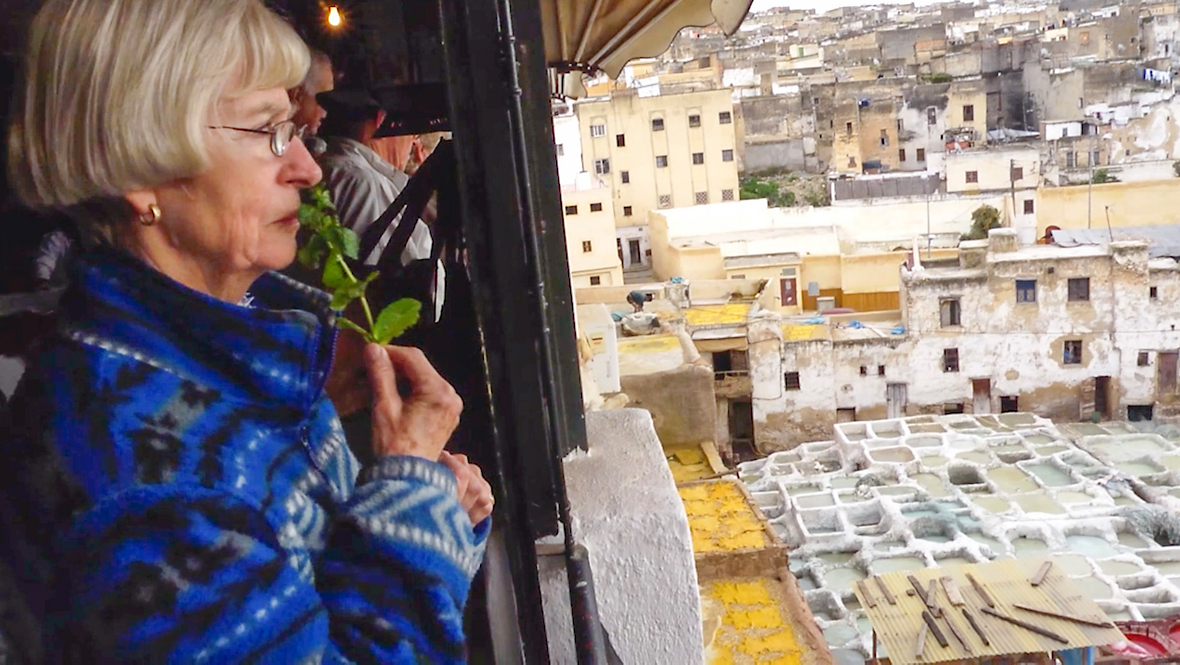 We hope you, too, have a chance to take
Morocco Sahara Odyssey
with O.A.T.
Nevertheless, She Persisted
I enjoy reading the Inside Scoop, and sharing in particular some of its interesting recipes with a dear friend who is a wonderful amateur gourmet cook. I am an inveterate Grand Circle traveler still even at my advanced age of nearly 94—I have my 19th and 20th trips scheduled with your company for this summer and two more for next year.
I did have one spectacular travel "failure" in early 2018, which has taught me some important lessons. I had booked a Morocco tour well in advance for February 25, 2018 to make sure to secure a single space. However, the fates were against me as on February 6, 2018, I suffered two extremely painful spinal compression fractures in a backward fall on a Los Angeles Metro bus. They were caused by a huge jolt just as I was ascending to the upper level with a just-purchased lightweight suitcase, and while reaching for a pole with my free hand. I had wanted the bulky empty luggage out of the way of entering and leaving other passengers in the front of the bus, where I usually sit.
Of course, I had to cancel my long-anticipated trip—fortunately since rescheduled for this year—but due to my imminent departure date, O.A.T. could no longer refund any of my costs.
My travel insurance company then came to my rescue. Every penny I had spent was refunded to me, including a "private" extension to Israel, where I had booked a pre-paid, promotional, non-refundable 9-day stay in a boutique hotel in the lovely residential Rehavia quarter of Jerusalem.
Lessons learned:
Especially as we get older, it pays to have travel insurance, either via Grand Circle or an annual policy elsewhere.
It is not advisable to book any promotional non-refundable hotel reservations, either through a booking agency or directly with a hotel. One never knows. Senior citizens can always request special rates when booking directly with most hotels.
Never give up hope! Even in advanced age, we can recover from much illness and bodily injury, and continue our travels, as I have been so fortunate in doing. In the summer of 2018—the year of my earlier spinal injury—I went unassisted to Iceland/Greenland, plus a "private" extension to Germany.
While your increasingly competitive field offers many other splendid worthwhile and affordable travel opportunities, please know that my main reasons for staying over the years with your company are not only the fine benefits you offer frequent travelers. It is your splendidly generous and committed Foundation strivings "to improve the world." You do this through the support of local and international efforts to better the lives of women and young people; by introducing/adding to educational and health services in remote communities and in many underserved areas; and also by maintaining important endangered natural preserves, historical sites, and memorials to victims and heroes of persecution and oppression.
Thank you, and more power to you and your colleagues!
Thanks to: Eva B., 18-time traveler and 2-time Vacation Ambassador from Studio City, CA
The Kindness from Strangers
Kenya, East Africa. I am 23 years old (I'm now 73), but the memory is vivid. The over-full bus from Nairobi rattles and bumps through ruts and missing tarmac and finally lurches to a standstill in the gathering darkness. After a bald, blown tire is patched, we lumber on and into Kisumu long after my connecting ride has gone. I am a lone woman in a dangerous, totally dark, strange city. Someone touches my arm. "Come home with me. You will share a bed with my daughters," says a small woman with children hanging off her arm. So I do, and learn of the kindness from strangers that I try to pass forward.
Thanks to: Toni R. from Harpswell, ME who we hope to welcome on her first trip soon
Beg Your Way Home
I remember getting to Paris in 1995 after finishing a year of studying abroad in Strasbourg. I had just enough money for a student rate train ticket to the airport, and the ticket agent wouldn't let me purchase a student ticket because school was out. So I had to "beg" for money from the people in line in order to make my flight. A couple of American tourists helped me out, as I needed 50 Francs, and I was standing there with all my worldly possessions trying to get home. At the end of the day, I learned how to ask for help from fellow travelers, and how to travel as quickly and as lightly as possible as I had so little time to get to my flight. I learned to always carry a little extra cash on me for last minute unexpected travel bumps like this, and to not trust student rates! I did increase my French slang that day, for sure.
Thanks so much for your newsletters. I'm looking forward to my first trip with O.A.T. next month to Africa.
Thanks to: Joshua M., soon-to-be first-time traveler from Lakewood, CA
Whether you travel solo or with a friend, make lasting memories with O.A.T. during
Sicily's Ancient Landscapes & Timeless Traditions
.
Party of One
My failed adventure was when my travel friend, whom I have known since we were in high school together, could not go to Sicily on an O.A.T. trip. So I decided to go solo with my husband's encouragement. It turned into a great trip and I learned that I can travel and have fun on my own.
Thanks to: Lynette M., 6-time traveler and 4-time Vacation Ambassador from San Diego, CA • Sicily's Ancient Landscapes & Timeless Traditions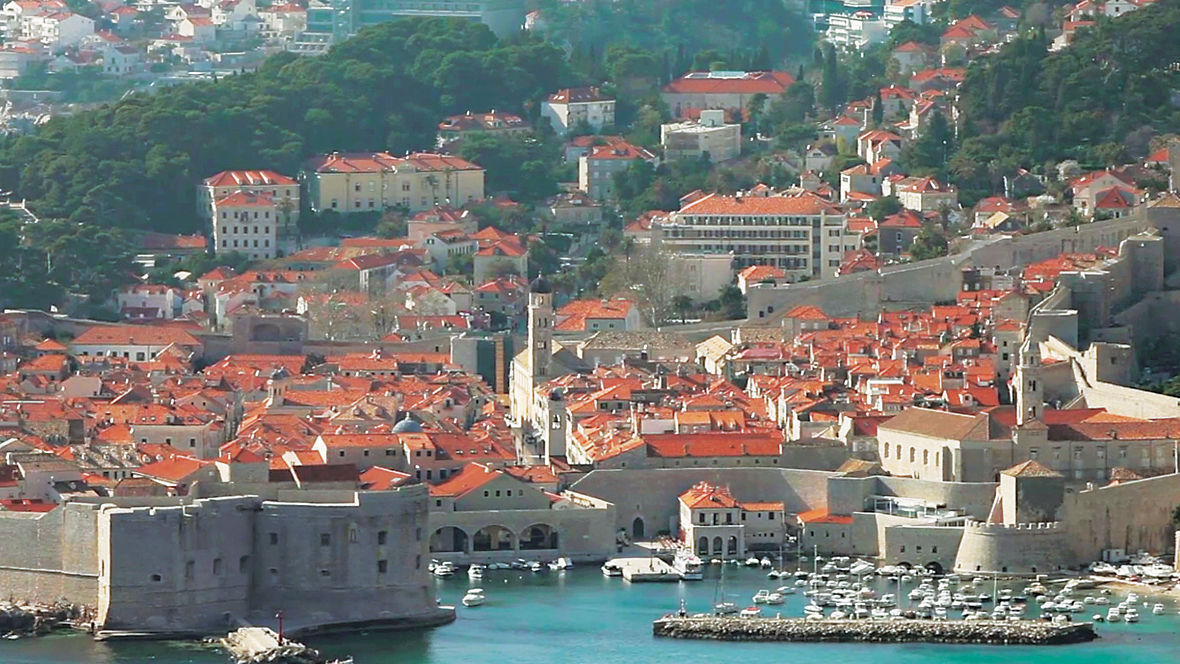 Be sure to set an alarm when you join O.A.T.'s
Cruising the Adriatic: Croatia, Montenegro, Bosnia & Herzegovina
Small Ship Adventure.
Prepare, Prepare, Prepare!
2018 O.A.T. trip to Croatia: I was eager to go on the optional tour of Krka National Park, an amazing, huge park full of waterfalls and rivulets. On the morning of the tour, I woke up only when I heard the intercom say that the bus would be leaving in 15 minutes. I rushed out of bed, washed, dressed, and raced out of my cabin. Everyone was already on the bus. Embarrassed, I raced outdoors toward the bus. I waved at our leader and the bus driver as I ran toward them, only to fall flat on my face just before I reached the bus. I'd been looking up at the bus instead of where my feet were going and apparently tripped over a curb. I was stunned and my mouth was bloody, but everything else seemed okay, so I determined to go on the tour anyway. Despite the ministrations of our leader and the ship's captain, for the rest of the week I had a bloody, then heavily-scabbed upper lip that all my fellow passengers had to look at. Each day several people came up to look at it and commiserate and assure me that it was "looking better." I felt sorry for those who had to sit across from me at the dinner table, but I enjoyed the rest of the trip anyway. What did I learn? Set the alarm clock!
2000 trip to Guatemala: My partner and I flew to Guatemala City, planning to spend about 10 days traveling in Antigua and vicinity. Our plane arrived late at night, and much to our naive surprise, everything in the airport was closed—there were no people around, we had no local money, and we spoke almost no Spanish. We didn't have a hotel reservation because we had traveled in Guatemala before and had had no trouble finding a place to stay. There was one payphone in the airport, but it would only take quetzal coins. There was also one ATM, but we couldn't make it work. We went outside, but there were no waiting cabs. What could we do?
Then a cab pulled up with a woman inside. She asked us if we were having problems and we said yes. She said, "Come with me; you can ride into the city with me and stay in the hotel I'm staying in." We didn't know if this was wise—would we be mugged, kidnapped, or robbed? But we decided to take a chance and got in the cab with her. The woman told us that she was a teacher in a town on Lake Atitlan and we would be going to a hotel where a lot of students stayed. We ended up at a very shabby (but clean) hotel in Zone 1, not a very safe place to be at that time. The kind hotel clerk was willing to let us pay in the morning after we had a chance to go to a bank, so everything worked out. We met nice people and made it through our first scary night in Guatemala City. What did I learn? Plan ahead! When traveling to a strange place, have some local money and/or hotel reservation for the first night at least. Of course, it's a little easier today with cellphones and more ATMs, but it's still better to be prepared.
Thanks to: Terry O., 3-time traveler from Saint Paul, MN • Cruising the Adriatic: Croatia, Montenegro, Bosnia & Herzegovina
Become acquainted with the former Yugoslav countries--each with a rich history and as beautiful as ever..
A Glowing Review
Years ago, my late husband and I took a trip on the Floatel Orianna on the upper Amazon in Ecuador. The brochure showed a wonderful adventure into the Amazon jungle. We were traveling with friends who had joined us on many other trips and we decided to give them the upper cabin on the floatel. Well, that was the first problem. That cabin turned out to be a metal box on the top of a barge. It reminded us of World War II movies where prisoners were kept in metal boxes in the blazing sun as punishment. Next came the fan in the room that made so much noise you could barely hear each other speak—but not to worry, the fan overheated after just a few minutes so it was quiet! Next came the sign over the toilet, which we will never forget: "Don't put anything in the toilet that has not been eaten first!"
Our first day in the jungle, we were told that we would hear rain all around us but would be kept dry by the canopy of leaves above—wrong! Within just a few minutes we were soaked to the skin, and the boots we were given came up to about mid-shin, but the mud came up to our knees! The boots sank into the mud and the mud filled the boots. We could not get our feet out of the boots or the boots out of the mud. It took forever to get free. As for the guide, don't ask. He had no idea what to do about the mud, the jungle, or the person who was bitten by a very large ant!
When we finally got back for dinner, my husband, who was not a small man, was given one chicken wing—just the wing. When he showed it to the Captain, the waiter with the tray of chicken was called over and my husband was asked to pick the piece he would like. It was placed on his plate and the wing was taken back for someone else! They had somehow managed to serve almost 50 passengers with only four chickens.
It gets worse. The next day we were given the choice of staying on the floatel overnight or spending the night in a jungle camp. Sight unseen we all chose the camp figuring it could not be any worse. How wrong we could be. Dinner was some kind of pork with the skin and hair still on!
Next, we were told that there was a beautiful lake nearby with glow worms around its edges, and that there were also caiman to hunt. The men in the group all jumped at the idea. The women stayed at the camp. At around 9pm my friend went to the restroom, which turned out to be a latrine down in a gully which was accessed by steps cut into the side of the hill. At just after 9, the generators were shut off and the camp became pitch dark as there was no moon that night. We could not communicate with the camp staff as they spoke no English or Spanish. My friend crawled up the steps on her hands and knees, and I didn't even try to go down in the dark. By morning my eyeballs were glowing yellow!
As for the men, the guide caught a small caiman and for some crazy reason got it into the boat they were in. The men were terrified as the thing was thrashing around in the bottom of the rowboat.
To top it off, there was a guestbook in the lounge that had the most glorious comments about previous trips. We could not figure this out until we learned that the government of Ecuador had ruled that all tourist attractions could only charge residents of the country 10% of the posted fee and now this floatel could not operate as it once had. Be careful of those brochures, they may not tell the whole story.
To end this saga, 20 years later, we met two gentlemen who had also taken that trip and had the same experience. We were all able to laugh about our time on the Floatel Orianna.
P.S.: This was not an O.A.T. trip.
Thanks to: Sylvia W., 23-time traveler from Fort Worth, TX
We promise your experience will be nothing like Sylvia's when you join O.A.T. for Amazon River Cruise & Rain Forest.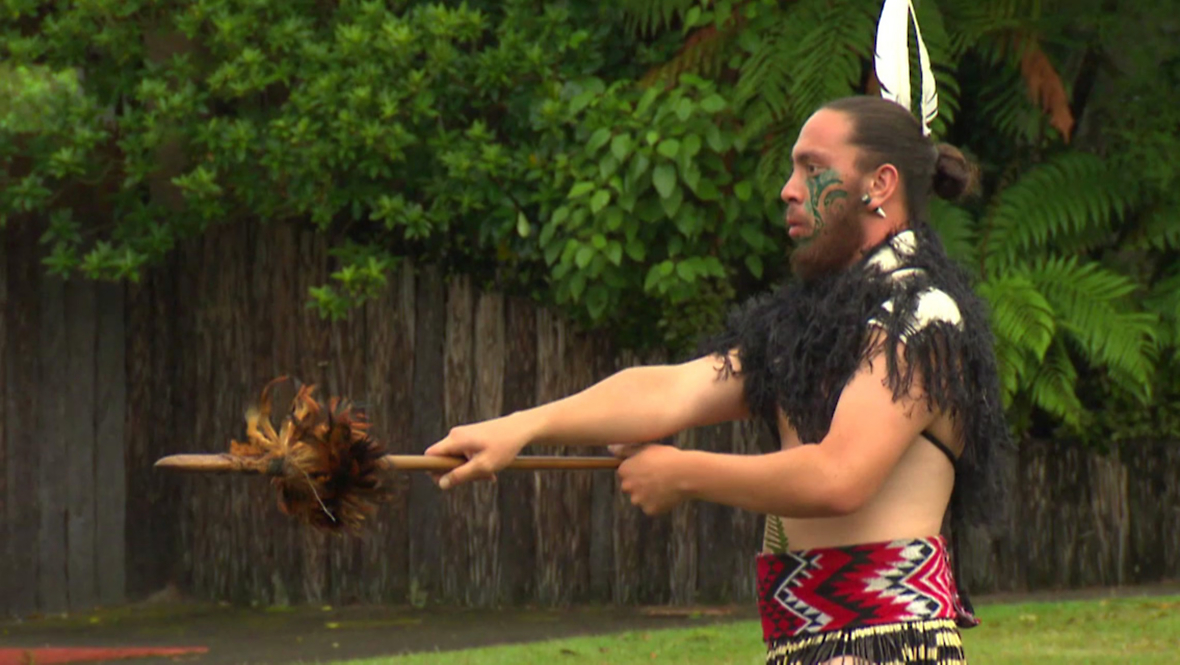 Witness the Great Barrier Reef when you join O.A.T. for
Australia & New Zealand: An Adventure Down Under
.
Not Meant to Be
In 2007, my best friend and I were traveling to Australia and New Zealand for a month. The highlight of the trip for me was getting to scuba on the Great Barrier Reef. When we arrived at our hotel in Cairns, there was a message waiting for us. The service provider left a message that the boat we were to be on had a mechanical problem and that they would have to cancel our trip. I was so disappointed, even a bit mad. As I was ranting and raving my friend said, "Why don't we just contact another service and see if they have room on one of their tours?"
Of course! Why didn't I think of that? So we made arrangements with another tour company. The next morning, we made our way down to the docks and met up with our group, we got on board the boat, and started our voyage out to sea. We received our ship's orientation and had just settled in for the 30-minute ride out to our dive site, when we hear this loud bang and black smoke started rolling out of the engine hub. I looked at my friend and couldn't believe this could happen twice in one trip. Sure enough, we had to go back to shore—honestly, I was just glad we made it back. So sadly, I never got to the Great Barrier Reef. What I learned is this: Always have a flexible plan B and some things are not meant to be.
Thanks to: Tomaro F. from Yukon, OK who we hope to welcome on her first trip soon
Aussies are the Greatest
Although not during an O.A.T. trip, here's my most memorable travel "fail."
When I was leading a Sister City group from Littleton, Colorado to New South Wales, Australia, our hosts arranged seats for us at the famed Sydney Opera House upon arrival. The hot weather prompted me to lay my jacket across my lap during the performance. Many hours later after settling in with a family in Bega, NSW, I discovered that my wallet with all identification, cash, and credit cards was missing.
Although distraught, my fellow travelers and host families got me through the two and a half weeks of delightful activities. With little expectation of a positive outcome, we stopped at the Opera House lost and found on our way home. And there it was with everything intact—reinforcing a long-held belief that Aussies are the greatest! What I learned was: split up documents and funds in separate places.
Keep up the good work for great value added on exciting adventures, especially Single Supplements!
Thanks to:John H., 4-time traveler from Skyesville, MD
Experience Kinderdijk and more when you join Grand Circle Cruise Line's
Holland & Belgium in Springtime River Cruise
.
Patience is a Virtue
On our very first Grand Circle tour about 12 years ago, we were on our way to Kinderdijk when our bus got lost due to road construction. We traveled around many back roads and had to back up on some dead-end roads. I was getting a little frustrated as I was anxious to see the windmills. We started down this one road which had a small dairy farm. The farmer came across the road wearing actual wooden shoes. Guess they are not just a tourist item! One of many unexpected discoveries we have had in our 16 adventures with Grand Circle and O.A.T. I have since learned no matter how, where, which, or when, it usually turns out for the good.
Thanks to: Timothy L., 16-time traveler and 6-time Vacation Ambassador from Vancouver, WA • Holland & Belgium in Springtime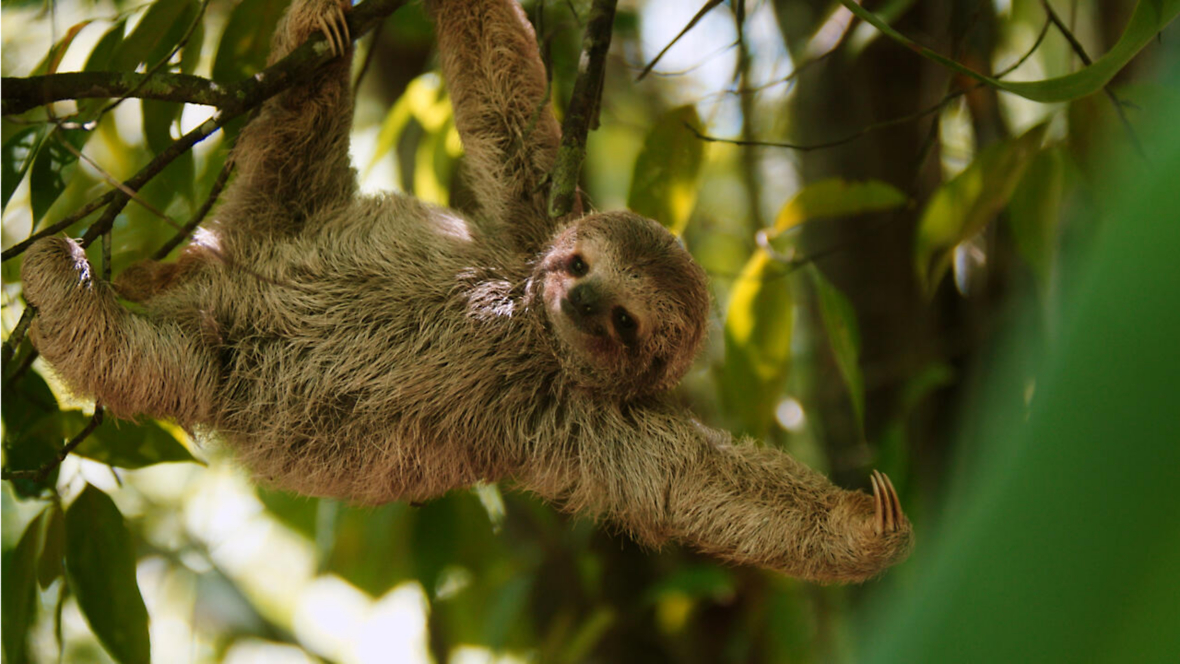 Hopefully you'll have better luck with transportation with O.A.T. during
Real Affordable Costa Rica
.
Coconuts to the Rescue
While on a tour bus in a winding country road in Costa Rica, we were stuck for hours. Most of us didn't bring any or enough water to drink. Some of us got off the bus to walk around to stretch our legs, look at the scenery, and try to see what the problem was. There had been an automobile accident several yards ahead. No cars, by law, can move on either side of the road until the authorities come and check out the problem and I believe the insurance company comes to take pictures.
I noticed a little stand on the side of the road were they sold a whole coconut for water or eating. Since I know Spanish, I asked them if I could buy one. They said they were finished selling (it was still early in the day, near noon). I told others in the group about the coconut stand and we walked back. By then, a couple of young men and an older one came outside their humbled home. I said to them, "You have a lot of coconut trees all around here full of coconuts, the means to pick them, and a bus full of people that will buy some. Just tell us how much you want for a coconut and we will pay." Thank God they did—most of us got two each. It was a fun experience.
Thanks to: Elizabeth P. from Bronx, NY who we hope to welcome on her first trip soon
You're receiving this message because your web browser
is no longer supported
We recommend upgrading your browser—simply click the button below and follow the instructions that will appear. Updating will allow you to accept Terms and Conditions, make online payments, read our itineraries, and view Dates and Prices.
To get the best experience on our website, please consider using:
Safari (for Mac or iPad Devices)
Update Browser