Question of the Month: June
Have you ever lost your way while traveling—and stumbled onto pleasant surprises?
Posted on 6/27/2017 12:25:00 PM in Question of the Month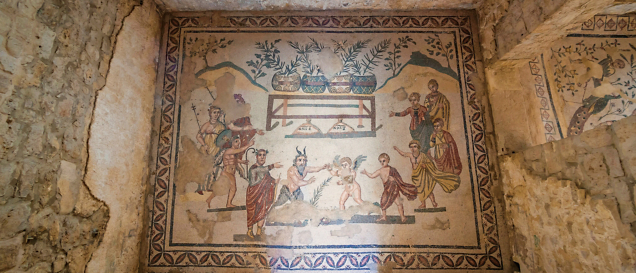 Sometimes the most memorable stories from our travels come from unplanned moments or even taking a wrong turn while exploring. We know our travelers are adventurous, so this month we asked: Have you ever lost your way while traveling, and if so, did you stumble upon any pleasant surprises?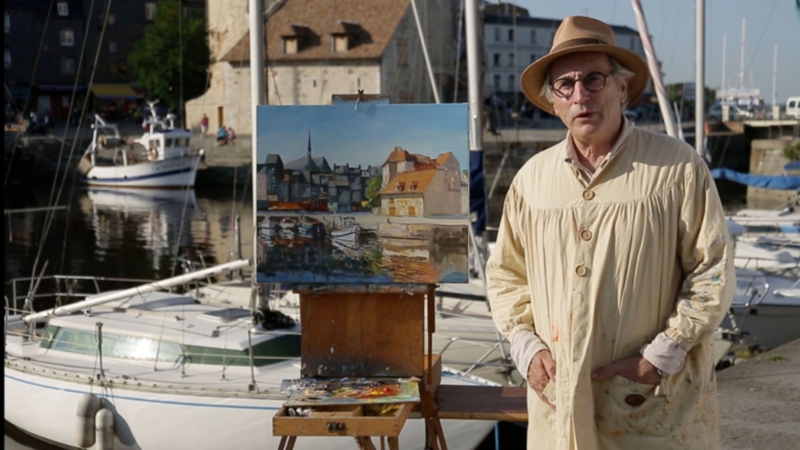 We'll help you not get
too
lost during our
Seine: Paris to Normandy
River Cruise.
Who Cares Where You're Going
In the autumn of 1993, my wife and I toured Normandy and Brittany in our rental Peugeot. We had spent our first night in Rouen, then stocked up early the next day with a loaf from a nearby briocherie, a bottle of good cidre from the wine shop next door, and a fine cheese from the market where Jean d'Arc had been set afire. We easily negotiated the excellent French highways past Evreux and Breteuil, aiming for Verrneuil, where we would turn west towards Rennes and Vannes. Or so I thought. Suddenly, none of the directional road signs made sense. I must explain that my dear spouse, the best wife in the world, was also its slowest map reader and worst navigator. When I asked her where we were, she responded, "I'm sorry. I guess I've got us lost!" To which I replied (with the tact that husbands acquire if the marriage is to survive), "No, no dear, we can't get lost because we don't really know where we are going."
I grabbed the huge Michelin Motoring Atlas France from her lap, hastily chose a narrow local road that might be a good shortcut or, conversely, a good dead end. We shortly left any traces of civilization, but, as it was almost noon, I parked at the first wide, level spot by the road. As soon as we got out, we were awe-struck: our road crossed an old allée, shielded from the blue sky by a long, high arch of ancient beech trees that lined both sides, their leaves in full autumn colors, backlit by the sun and rippled by a slight breeze. We sliced the brioche, topped the slices with hunks of delicious, soft cheese cut with my wife's Swiss Army knife, set two cheap plastic tumblers on the car's roof and filled them with the now warm, very bubbly and very tasty cidre and offered a toast to l'Ancien Régime. We both could almost hear the hoof beats of an elegant coach-and-four en route to Paris or Versailles as we lunched. We didn't care where we were going: it was France at its best.
Thanks to: Charles A., 3-time traveler from Oxford, PA
"You Pick Fish!"
I was in Taipei, Taiwan with a business associate, and we headed out from our hotel in search of a particular restaurant that the concierge had recommended. We quickly got lost in the side streets and alleys of Taipei, where very little English signage is to be found (or spoken) once you stray even a block or two off the main streets. We never found our target, but happily stumbled upon a corner restaurant advertising its presence by tables displaying a panoply of fresh fish on ice out on the sidewalk. They spoke almost no English other than, "You pick fish!" So we did, at their urging, picking one type of exotic-looking fish after another—"You pick more fish! You pick more fish!"—until they felt that we had chosen enough for a satisfactory meal. Then they led us inside and sat us down at Formica tables to wait. Not a word of English on the signs on the walls (the menu, we supposed), nor spoken among the people there.
Fifteen minutes later, out comes the chef with a sumptuous variety of fish prepared in half a dozen different ways, all delicious. It was a feast, and cost about $10. To this day—over ten years later—my colleague and I still talk about our "You pick fish!" meal.
Thanks to: Richard I., 4-time traveler from Edgewater, MD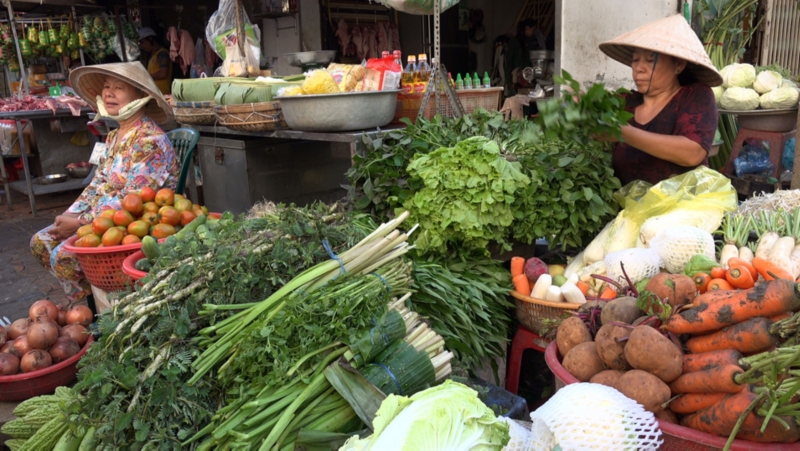 Make your own discoveries—on or off the beaten path—with O.A.T. during
Inside Vietnam
.
Taxi Driver to the Rescue
While in Vietnam a few years ago, my wife and I found a restaurant where all the trekkers would eat. We figured the food must be good and inexpensive. It was all that we imagined so we decided to take a walk and see what the locals were doing early in the evening. We started our walk in a very populated area and simply followed the crowds. Soon we found ourselves going off the beaten path and as we kept walking, there were fewer and fewer people. Before too long, we were the only ones on a dirt road that didn't seem to be going anywhere special. My wife kept saying she thought there was a bridge we could cross over to get back in the area we came from. We kept walking and before long, the sun started to set and I really thought we would never be seen again.
All of a sudden I heard the sound of a car behind us, and as I turned around got a wave from a taxi driver and his passenger. They continued on their way and once again we were lost and what seemed like a long way from any civilization. As the sun set and we were still walking, I looked up, and to our relief the taxi that passed us a while ago was pulling up next to us. He must have remembered the look on my face as he went flying by earlier. We got in and he didn't speak a word of English, so I gave him the business card to the hotel where we were staying. The driver took off immediately and I said to my wife, "I wonder what this will cost," and she replied, "Does it matter?" We were back at the hotel in a flash, at that point realizing what a wonderful experience we'd had. I reached in my pocket and paid the taxi fare of $2.35. We have learned over the years to be adventurous and explore as much as we can.
Thanks to: Michael E., 7-time traveler from Denver, CO • Inside Vietnam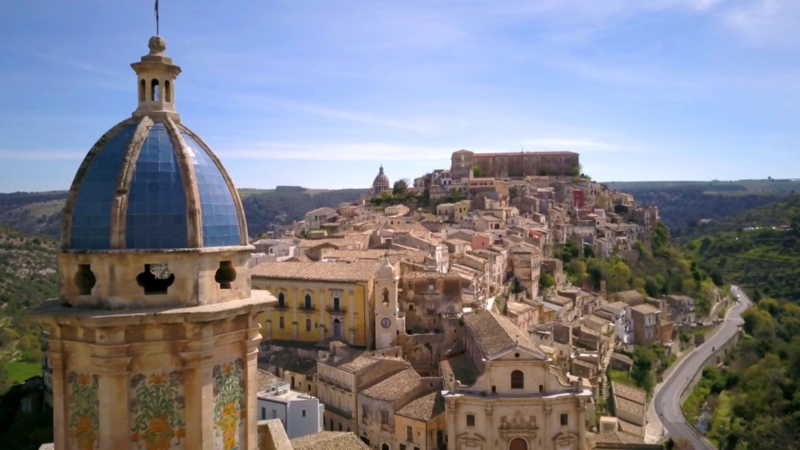 Explore both Ragusa
and
the Villa Romana del Casale with O.A.T. during
Sicily's Ancient Landscapes & Timeless Traditions
.
Misinterpreted Directions
In mid-February of 2003, my wife and I were driving thru Sicilia with a rental car and with no definite plans. We had stayed overnight in Siracusa and stopped at a gas station a little way out of the city to ask for directions to Ragusa, but no one could speak English and my Italian is limited to "Dove la Autostrada?" So we set off on what we thought was the way to Ragusa, but turned out to be a road going through the center of the island with my wife reading a guidebook while I drove. As we were approaching the first town, Piazza Armerina, my wife said to me: "Say, this looks interesting, why don't we stop at this place? The Casa Romana del Casale." This was an expansive Roman villa that had been buried in mud for over a thousand years and had only be re-discovered about 50 years ago. We had never heard of it previously, and when we entered, we were practically the only people visiting.
It was fantastic! The floors were covered with mosaics, many of which looked like they might have been laid down last year. What was most amazing was how little attention had been given by the authorities to this jewel of antiquity. This turned out to be a fortuitous highlight of a fabulous trip, which we would have certainly missed if I understood Italian and got the correct directions to Ragusa.
When we left the villa, we went into town to have lunch at noontime, but all the restaurants seemed to be closed. As I peered through a locked glass door to a restaurant, a woman inside decided to open the door and let us in even though it was closed. It was cold even inside the place, so she brought out two electric heaters and opened the kitchen just for us!
Thanks to: Anthony C. from Winchester, MA who we hope to welcome on his first trip soon!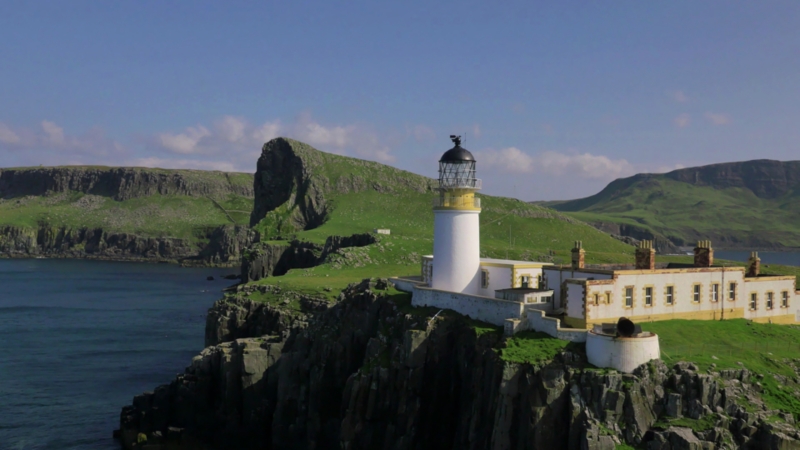 Do some exploring of your own when you join our
Maritime Jewels of the British Isles & Ireland
Small Ship Adventure.
Party Crashers
Why yes, we have gotten "lost", but fortunately, not permanently!
This event happened on our British Isles trip last September. While in port in Dublin, we decided to take an afternoon walk and so headed west along the north side quay of the River Liffey. We went as far as the "Harp Bridge" and crossed to the south side, intending to follow the river back to the Clio. We got part way back when we "discovered" a waterway crossing our path. Up and down we went until we found an old wooden lock, which luckily had a creaky wooden footpath on it. But by now we were way far from the River Liffey.
We found a local who pointed us in the direction of the East Link Bridge (the other end was just a short distance to the Clio). Unfortunately there was another obstacle before the bridge, as the Dublin Rowing Club was holding a formal party for its 80th anniversary. We walked through this party (in our traveler's togs) and then around to get to the bridge. In a few minutes we were safe on the Clio, but had a wonderful story for dinner that night!
Thanks to: Robert H., 31-time traveler from, Marietta, GA • Maritime Jewels of the British Isles & Ireland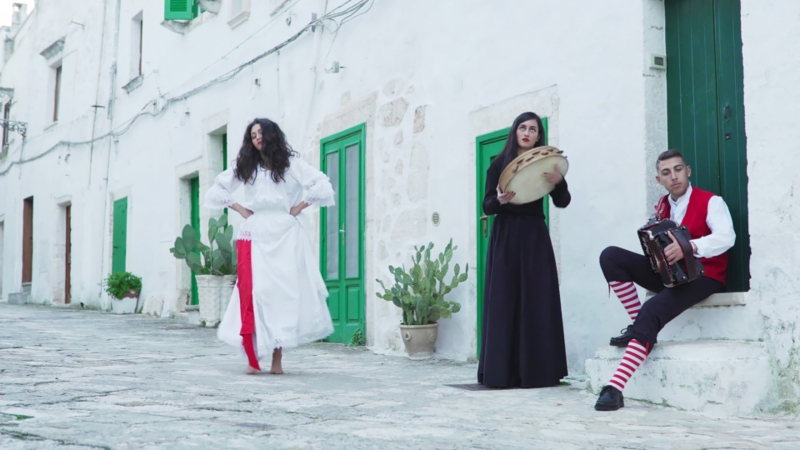 Seek out your own treasures in Venice during our
Undiscovered Adriatic: Eastern Italy, Venice, Puglia & Malta
Small Ship Adventure.
An Unexpected Discovery
Back in November 1998, Ted and I were vacationing on our first visit to Venice, Italy. After a very cold day (record setting) of touring the Academia, St. Mark's Cathedral (no heat), and walking the frigid, damp, narrow streets looking for any open antique shops (we are avid collectors of antique English historical china of the 1790s-1860s period), we were so cold that we had to go into any open shop that had heat! As soon as we found a light on in a shop, we bolted for it and didn't care what they sold because we had to warm up, and fast.
Once in the shop, in the middle of "C"-shaped glass jewelry cases, sat a very robust Italian gentleman. Now here we were at 6 o'clock at night, two guys who are not at all interested in jewelry, in the midst of all these glass cases just trying to get feeling back into our limbs. After the initial awkwardness subsided, we looked into the cases and to our amazement were displayed these very colorful, beautiful, and intricately hand-blown glass exotic beetles, bugs, butterflies and tropical fish. After adjusting to being delighted (most Venetian glass is blown and sold on the neighboring island of Murano), we asked him in English, because neither of us spoke any Italian, if he made them? Unfortunately his reply was in Italian, since he spoke not a word of English. Now we were back to awkward.
We looked around at the walls, which were hung with more of his works of art, not knowing how we were going to be able to converse because now we were interested in possibly purchasing. Then to our rescue arrived a woman from the back, who we immediately ask if she spoke English? She responded in "broken English," but we were now able ask how much some of them cost. To our surprise they were on the affordable, high-end range—you know, the "if we don't eat out as often as we usually do when we get home," the saved money alone will help pay for maybe half. We picked out four of the most beautiful pieces, paid with our charge card, and were told we could pick them up the next evening because they would pack them for traveling as overhead carry-on for our flight home.
The next evening we arrived to pick them up and as we perused the walls, to our surprise we discovered pictures of the robust Italian gentleman with Queen Elizabeth, Happy Rockefeller, Middle Eastern heads of state, Hollywood actors/actresses, etc. We discovered this guy is the world-famous glass blower Vittorio Constantini. Our "bug" collection has since grown to a dozen, which are mounted in glassed-in frames. Two of our family members have caught the "bug" and are now collectors as well. In this "case," seeking refuge in a warm shop brought us to an unexpected discovery of a famous Italian artisan and to collecting something not found in antique shops … yet.
Thanks to: Ed R., soon-to-be first time traveler from Port Jefferson, NY
Experience the kindness of the Egyptian people when you join our
Suez Canal Crossing: Israel, Egypt, Jordan & the Red Sea Small Ship Adventure.
Kind Strangers
On our 2010 trip to Egypt we docked at the town of Esna, where we did a walking tour in the evening and spent the night on the boat. After breakfast, there was free time until our departure an hour or two later. My wife and I decided to retrace the evening tour route to see morning activity in the town. At some point, a wrong turn found us totally lost. All we really wanted to do was get back to the river where we could see the boat. Following sun shadows only seemed to get us from one street to another and there was not a lot of time before the boat was to leave.
We finally passed what looked to be a police station and tried to speak with a man sitting out front. He was very nice but spoke little or no English. Through signs and gestures we thought (or hoped, anyway) he finally understood our plight. He got the attention of a man nearby, spoke to him in Arabic, and directed us to follow him. I must admit, the rifle over his shoulder gave us pause, but follow we did. This unplanned "tour" gave us the chance to see much more of the daily life and activity of the town. The friendliness of the Egyptian people, evident throughout the trip, was on display here in the smile from our impromptu guide as he delivered us back to the river. Language does not always have to be a barrier.
Thanks to: James M., 10-time traveler from Wellesley Hills, MA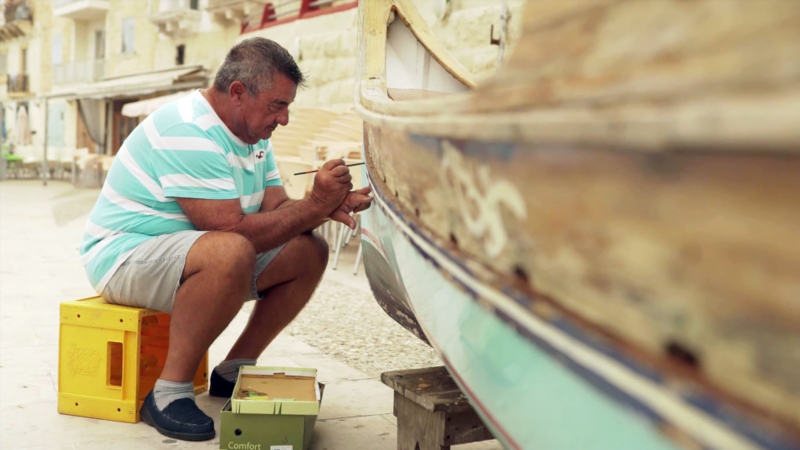 Spend time in Rome during our
Italy's Western Coast & Islands: A Voyage from Rome to Valletta
Small Ship Adventure.
Having Fun Along the Way
Many years ago in Rome, we were hopelessly lost. We made our way to a bus station and asked which bus would get us close to our hotel near the Spanish steps. We were young and had not yet learned that a written number "1" in Europe often looks like a "7" to us, so we took the wrong bus and were even more displaced and disoriented. After a time we felt like we had gotten close but were moving away from our hotel, so we got off the bus. As we walked along, we had a slice of pizza from a window in the side of a building—kind of like a Dairy Queen window—which to this day is the best pizza we have ever eaten.
But we were still "lost," and it was getting dark so we decided to take a taxi (a big deal in those years). Except when we got in the taxi we realized that we didn't know the name of our hotel, just its general location. As we drove along, feeling like we were getting closer, we saw a street fair that looked like fun so we left the taxi to check it out. It was wonderful—great food, music, wine, and terrific art and jewelry. We had a blast at the fair, and as we left and turned the corner, there was our hotel.
Thinking back, it's hard to imagine that we were ever too far from our hotel, but we were sure bewildered—and it led us to great pizza and a wonderfully memorable time at the fair.
Thanks to: David R. from Sylvan Lake, MI who we hope to welcome on his first trip soon!
You don't need to wait for a new Question of the Month to tell us a story. Email us any time at harriet@gct.com. To read more stories from your fellow travelers, check out our archive of Traveler Insights from previous editions of The Inside Scoop.
See the answers to previous Questions of the Month here.