Question of the Month: June
What is the most beautiful place you've ever been—and why?
This month's question was a tough one—because every destination is beautiful for its own reasons. Still, many of you rose to the challenge, and dug into your memory banks for those literally breathtaking moments. Here are just a few of your answers.
No need for a side trip: the Plitvice Lakes are included on O.A.T.'s
Crossroads of the Adriatic
adventure.
Lovely Lakes
Our first Grand Circle trip in 2010 was to Croatia and Slovenia. While there, fellow travelers arranged for an excursion to a place we'd never heard of, and curiosity got the best of us. Since we prefer destinations in nature, we joined them for a side trip from Zagreb, with the assistance of our Program Director, Viviana, to check out this location. And so we discovered that the most beautiful place on earth is in Croatia: the Plitvice Lakes.
We were blown away by this pristine national park with sixteen beautiful, emerald lakes connected by a series of cascading waterfalls. The highlight of this excursion, however, was seeing the emotions of our one Grand Circle travel mate, a spry 86-year-old woman, as she walked with us through the park. She had read about or seen a TV special from National Geographic and was now able to check off another "Bucket List" adventure. Those kinds of sights and emotions make locations everlasting in your heart and mind.
Thanks to: Denise C., 13-time traveler from Livonia, MI • Dubrovnik & Beyond: From the Adriatic to the Alps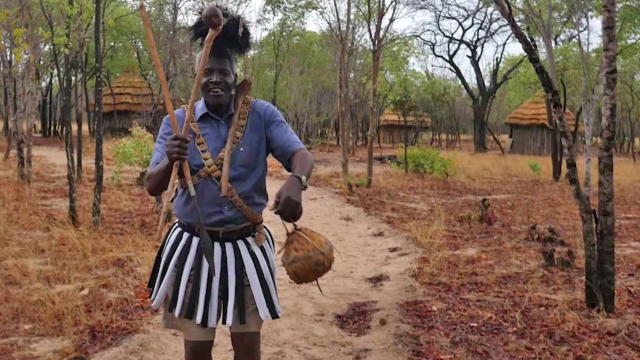 Let Southern Africa take your breath away on
Ultimate Africa.
How is Botswana like Italy?
We went on the Ultimate Africa: Botswana, Zambia & Zimbabwe Safari two years ago—with the most amazing Trip Experience Leader, Bryson Tivatyi.
We arrived at dusk to our first camp in Botswana, the Baobab Lodge. The staff greeted us by singing African songs as we exited our vans. We walked up to the open lobby and saw the beautiful sight in this picture. I actually got teary-eyed and turned to see my fellow travelers were as well.
I said to my husband, "I haven't been moved by a sight like this since we came out of the train station in Venice and saw the Grand Canal." I didn't want to say this to the others as I was embarrassed at the comparison between Botswana and Venice.
As we sipped a welcome cocktail, one of the women on the trip commented: "I haven't been blown away by a view like that since I came out of the train station in Venice and saw the Grand Canal."
Thanks to: Joanne W., first-time O.A.T. traveler from Clark, CO • Ultimate Africa: Botswana, Zambia & Zimbabwe Safari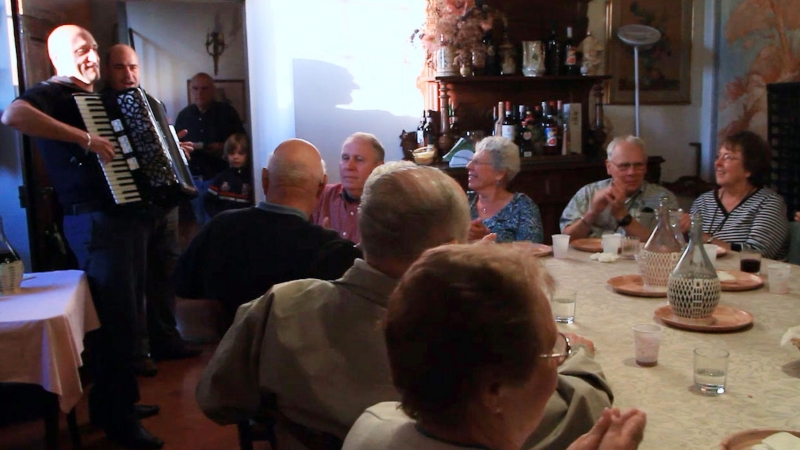 Experience the magic of Venice
Italy: Tuscany, the Alps & the Riviera.
Another Vote for Venice
I am sitting this early morning in a hotel room at Red Rocks, a very nice hotel on the outskirts of Las Vegas. The view is quite breathtaking, sharp shadows of grey and black mountains to the right and red rockscapes to the left. As I sit looking at this beauty, I am contemplating your question—what is the most beautiful place I have ever been? Not seen, but been, a key distinction in my mind.
I have traveled quite a lot, and the place that takes my breath away when we go back is Venice. Riding the water taxi back in to that city brings tears to my eyes—it is so stunningly gorgeous on a sunny day. The city is old and quiet. The architecture is incomparable, beautiful, old, and sinking. It is a jewel that has an ephemeral aura and we know that we are among the few human beings who have seen or will see it.
I could go on about the wonderful experiences walking the quiet streets with no traffic other than people. About St. Mark's where musicians play "New York, New York" at one side and Vivaldi at the other. Suffice it to say that there is so much to drink in that cannot be put into words. It is almost an otherworldly experience. It is most certainly the most beautiful city I have ever had the privilege to experience.
I was inspired to think about this and I thank you for the question. I am new to your site and will look forward to reading your emails.
Thanks to: Martha H., who we'd love to welcome on her first trip soon!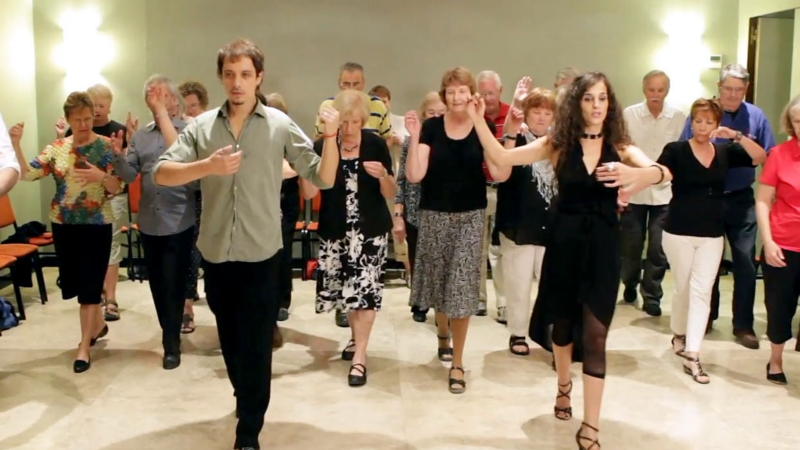 Enjoy this stunning panorama for yourself on
Discover South America.
The Beauty of Bariloche
I waited 80 years and visited five other continents before taking Grand Circle's Discover South America trip to Chile and Argentina, but when we visited Bariloche, Argentina, took the cable car to the top of Cerro Otto, and looked out upon the Patagonian Lakes and the Andes Mountains, I turned to my wife and said: "This is the most beautiful scenery I've ever viewed." Thank you, Grand Circle.
Thanks to: Tom B., 4-time traveler from Port Townsend, WA • Discover South America: Chile & Argentina
Find out why this is a must-see region on
Southern Peru & Bolivia.
Stunned by the Salt Flat
There are too many for me to select just one, but looking at the photo of the Uyuni Salt Flat in Bolivia (Where in the World? June 14, 2016), I would have to say that that was one of them. My O.A.T. trip to Southern Peru & Bolivia had to be one of the very best trips I have ever taken.
There was one beautiful area after another. And of course, meeting the people on Lake Titicaca was extraordinary.
We stayed in a hotel built of salt blocks next to the salt flat, drove out on the flat for several miles to an island where we met the local people, and had a picnic out on the flat. It was a pretty awesome experience.
We also drove to Colca Canyon, which was gorgeous. It goes on and on. Getting to meet the local people in their ornate clothes and sharing their food and talking with them was also wonderful. If you want to see one beautiful place after another, that is a must-do trip.
Thanks to: Audrey Morse, 7-time traveler from Lincoln, CA • Southern Peru & Bolivia: Inca Landscapes & Lake Titicaca
Glimpse the incomparable beauty of New Zealand on
New Zealand: Natural Wonders North & South.
Next Stop, New Zealand … Again
Among my travels, New Zealand is the most beautiful place I have been.
Sixteen years ago, I traveled with two friends for a South Island walking tour and several days on our own in Wellington and Christchurch. It was love at first sight: the majestic mountains; gorgeous lakes; pastures full of sheep, cattle, and deer; the jagged glacier. But most of all, I loved the people: so easy to meet, friendly, engaging, helpful, and proud of their country. I was also entranced by what I had learned about the Maori culture.
On the flight back home, I knew I wanted to return and take in what I missed: nearly all of the North Island, including the Bay of Islands, as well as Milford Sound. To be honest, I'd love to see much of the South Island that I have already experienced.
Needless to say, I was ecstatic when I got the 2017 O.A.T. catalog with the new offering, New Zealand: Natural Wonders North & South with a Bay of Islands extension. It's as if O.A.T. had been listening in on my conversations with friends about going back to New Zealand.
Thanks to: Paula K., 5-time traveler from Lower Gwynedd, PA
Immerse yourself in pristine beauty on
Antarctica's White Wilderness.
Otherworldly Antarctica
You asked in this week's edition of The Inside Scoop, "What was the most beautiful place you've ever been?" As you pointed out, determining one is difficult to do. I was blown away by the beauty of Nepal and Bhutan as well. The place that most surprised me, however, was Antarctica (Antarctica's White Wilderness). When I previously met travelers who said Antarctica was their favorite trip, I thought they must have not traveled much. It was my last continent, and I only wish I wouldn't have waited so long to discover it. The colors of the ice, the free-roaming animals, and the immensity of it all, made it one of the most beautiful places on earth I've ever been. Sometimes I felt as if I were on another planet, as I have seen nothing even similar any place else.
Thanks to: Maureen R., 10-time traveler from St. Louis, MO Antarctica's White Wilderness
Without any hesitation, I must say that Antarctica has been by far the most beautiful place of all the sites to which I have traveled.
There have been so many places that have been the true meaning of awesome: beautiful cities, rural areas, ocean sites, cathedrals, palaces, back alleys, mountain villages, etc.
But, I think of Antarctica every day—the solemn silence but for the calving glaciers … the stark, spectacular beauty … the absence of the whirlwind of life but for the chaotic penguin presence … the strength and depth of the few colors one sees in the environment … the variety of wildlife not seen in other places … and the amazing short trek into the caldera which was without comparison to anything else I've ever done. Antarctica was like no other place on earth, in my opinion. And it was amazing beyond belief!
Thanks to: Frances L., 3-time traveler from East Harwich, MA • Antarctica's White Wilderness
Cruise the incomparable Greek Islands on
Treasures of the Aegean: Greek Island Cruise, Athens & Istanbul.
Glorious Greece
I think the most beautiful place I have ever been was the Greek Isle of Mykonos: the beautiful, clear dark blue of the Aegean Sea next to the white-washed homes and churches with their royal blue and red doorways climbing up the hills of this amazing island.
All of the Greek Isles are beautiful so it is hard to really pick one.
Thanks to: Virginia G., first-time Grand Circle traveler from New Smyrna Beach, FL
You don't need to wait for a new Question of the Month to tell us a story. Email us any time at [email protected]. To read more stories from your fellow travelers, check out our archive of Traveler Insights from previous editions of The Inside Scoop.
See the answers to previous Questions of the Month here.