Question of the Month: July
Do you have a story that sums up who you are as a traveler?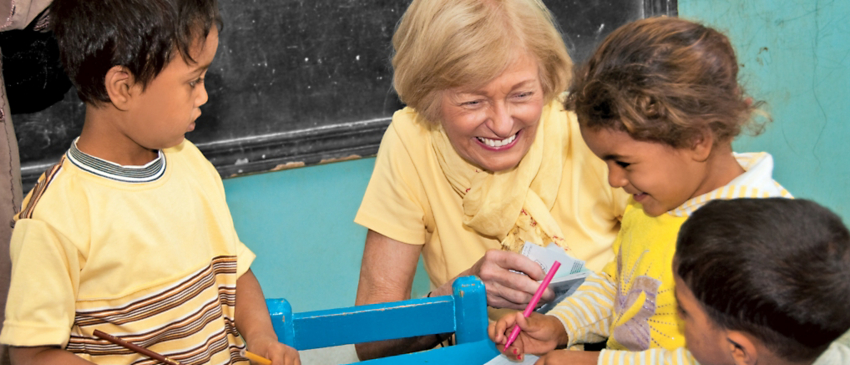 When we travel outside our comfort zones, we see different sides of ourselves than we normally see at home. We asked our travelers to share stories that describe their adventurous alter egos. These are just a few of our favorite responses—and we look forward to sharing more in future editions of The Inside Scoop.
Get out of that easy chair
Why do you travel? If you asked many people, you would probably receive many different answers, and even those answers may change over time. One of the many reasons that I travel is to see the new and different parts of the world. Places that I learned about early in my school days and often dreamed of visiting because in some cases I wasn't even certain that they existed. As a child it was difficult to believe in landmarks such as the Leaning Tower of Pisa, the Great Wall of China, the Parthenon in Athens and many more—and your list would probably be different from mine.
As the years go by, new locations would be added to my list to see, never thinking that it might be possible. The discovery of Angkor Wat added Cambodia to the list and the many wars that have been fought over the years highlighted other parts of the world that are so interesting. Just think of the countries in Southeast Asia that we learned about during World War II and the several we, in some parts of the world, heard about for the first time during the Vietnam conflict. Every country that I have visited had fabulous locations and sights, and while they may not be as well-known as the few listed above, it was always pleasing to see them up close.
Today, of course, with the advent of television, it is possible to see the entire world and beyond from the comforts of your easy chair, and if that is what one chooses to do, they will never know what they have missed. You can get a slight concept of what is missed by comparing the sensation of attending a sporting event especially if you are a fan, as compared to watching it from that easy chair.
All the physical wonders of the world, while exciting and often influencing the destination of our next trip, is equaled by people as the top reason to travel. While you never lose the memory and pleasure of visiting the world's attractions, many of our best memories are of people that we have met around the world. In many cases you did not share a common language but were still able to communicate with each other. As we remember past travels, we almost always think of people that we met at some of the visited sites and how nice and friendly they were. Years later we still keep in contact with several of them; email makes it easier and sometimes we have an opportunity to visit with them once again.
So get out of that easy chair and hit the road to see some of the many attractions this world has to offer—and along the way acquire friends that you will always treasure.
Thanks to: James D., 20-time traveler from Virginia Beach, VA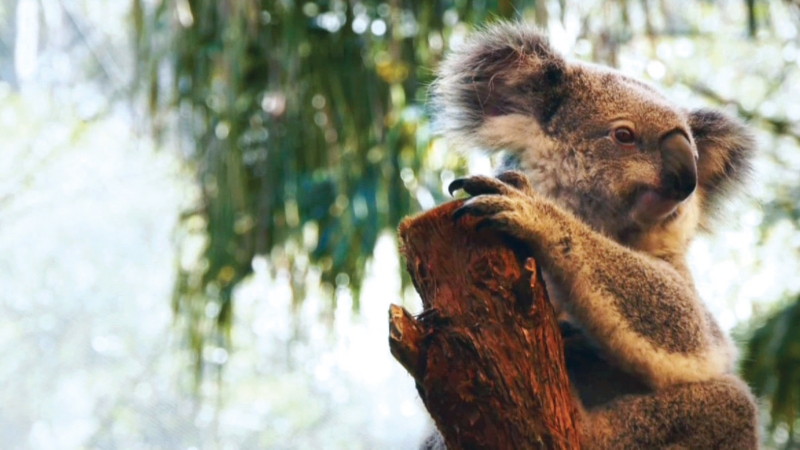 Snap your own photos of diverse wildlife when you join O.A.T. for
Australia & New Zealand: An Adventure Down Under
Camera at the ready
I am the traveler in the group with the telephoto lens, who hangs out at the back of the bus looking for the best shot of scenery or in the middle of things trying to capture a small moment. Landscapes, people, art, and buildings find their place in my travel photos but animals are particularly fascinating to me. One of the stops on our O.A.T. trip to Australia this spring was a visit to the Cleland Wildlife Preserve, where my husband fed emus and kangaroos with food purchased at the reception area and as usual I was behind the camera. Next we observed up close the furry sleeping kolas and I was especially glad for my long lens.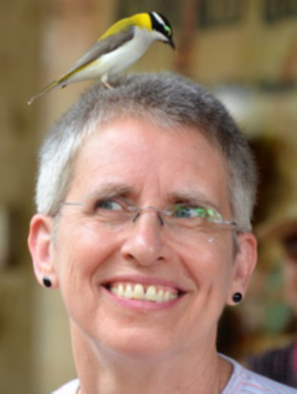 Later we traveled to the Aboriginal Desert Tour that is located near Alice Springs where our guide identified and explained the flora and fauna of the region. We saw many kinds of birds—and a particularly friendly one. A golden-backed honeyeater landed on the top of the head of Barbara, one of the members of our group, who had a short buzz cut. The bird obviously mistook her hair for a natural landing area. I happened to be beside her with my camera at the ready for this unexpected shot. At the end of the tour we saw an amazing raptor demonstration with wonderful opportunities to observe and photograph these beautiful creatures. These photos along with many others will allow me to relive my Australian O.A.T. adventure.
Thanks to: Shirley G., 4-time traveler from Chapel Hill, NY • Australia & New Zealand: An Adventure Down Under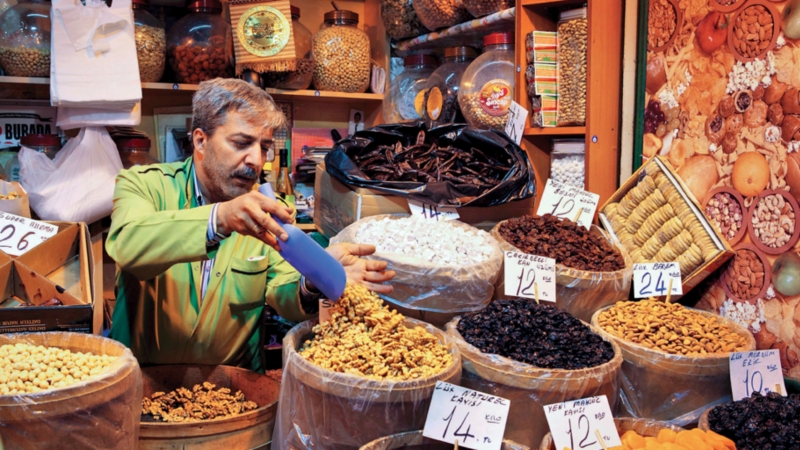 Turkey's Magical Hideaways
is back for 2019! Preview the itinerary in this video.
Her moments to remember
I am a traveler who can define the type of traveler I am by my cultural experiences, with O.A.T. and traveling solo. In 2015 I took an O.A.T. back-to back to Turkey's Magical Hideaways combined with Crossroads of the Adriatic.
In 2015, the Turkey trip made an overnight stop in Konya. This is one of the most religiously conservative areas in Turkey, where all the women wear a hajib, and the conservative government has reciprocated this support by building infrastructure that is rarely used, like bike paths and new roads. In the midst of all this newness is Rumi's tomb, the final resting place for 13th-century Persian poet Jalāl ad-Dīn Muhammad Rūmī, who inspired Sufiism, practiced by the whirling dervishes.
A visit to Rumi's tomb is exotic to say the least. Between the call to prayer, the piped-in music that can be heard simultaneously indoors and out, as well as the beauty of the Islamic architecture and watching observant Sunni Muslims who come to pray, it is an experience to witness like no other. Our guide told us in advance that the people who go into the tomb/mosque to pray can get quite emotional with their prayers, and are often driven to tears and fits of crying over the loss of a loved one, or an illness they cannot cope with for themselves or a family member.
So with shoes off and paper booties on my feet, I entered the mosque to see the tomb. I stood behind those in prayer and just took in the entire experience. Then one woman, deeply troubled and showing her tears, obviously in some sort of pain, walked next to me to leave. Our eyes met, and she was so distraught after her prayers, I naturally offered a small bit of compassion and touched her arm and rubbed it softly. She kept looking at me and reciprocated the gesture. She understood that I was offering a condolence for her pain, whatever it might be. She kept looking at me in spite of her tears, still rubbing my arm softly as she walked away. A Jew and a Muslim, an American and a Turk, the differences between us at that moment did not matter. We were human beings communicating in the same language, in a way that transcended all possible cultural and religious boundaries. The visit to the mosque may have been part of the O.A.T. tour, but this particular moment was mine to remember forever.
Thanks to: Jann S., 10-time traveler & 2-time Vacation Ambassador from Redondo Beach, CA • Turkey's Magical Hideaways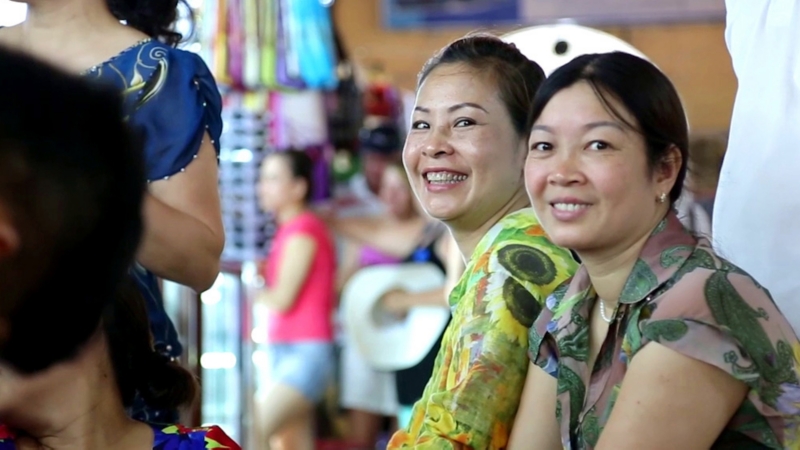 Enjoy the opportunity to interact with school children when you join O.A.T. for
Ancient Kingdoms: Thailand, Laos, Cambodia & Vietnam
.
"My name is Shirley"
Cambodia's temple complex of Angkor Wat is magnificent, especially at sunset. But the highlight of my trip to Cambodia was a visit to a local school where I was met by a third-grader.
She took my hand and said in a robotic way, "Hi. My name is Shirley. What is your name?"
Hand-in-hand, we walked to her classroom. As I sat at her desk, taps on my shoulder made me turn. She handed me gifts of pencil drawings—treasured souvenirs.
Shirley and her classmates performed songs and dances. I took pictures of the children and showed them the digital images. Seeing themselves created excitement because personal images are rarely seen.
Shirley and I walked to the library where she read alphabet books. Using my teaching techniques I found she really did know the letters and pictures in English.
She then read a Cambodian text story to me. I was thrilled to observe her using reading strategies. She checked the picture, reread, sounded out words and pointed when the text became more difficult. Then she laughed and I knew she was enjoying the story.
Hand-in-hand, singing "Old McDonald"; "Twinkle, Twinkle Little Star"; and the ABC song, we walked 15 minutes to her village.
Shirley picked a flower and put it in my hair. After tea and sweets we walked hand-in-hand back to her school.
As I hugged Shirley goodbye, I saw tears in her eyes and then I realized my eyes were full of tears as well.
Thanks to: Sarah J., 15-time traveler from Groveland, FL • Ancient Kingdoms: Thailand, Laos, Cambodia & Vietnam
Blondes have more fun
Whenever I travel in Asia or Africa I seem to draw attention because I have light gray eyes and light blonde hair. I am often stared at or asked to be in a photo with people I have never met. It really is so much fun to converse with these people who I would never otherwise get to meet through gestures.
When I was visiting a school in Laos while traveling with O.A.T. in 2016, a 12 year-old male student gestured for me to sit next to him on a bench. He spoke a bit of English so I told him that he and his classmates all had beautiful big brown eyes that I admire. He smiled and said, "But your hair!" as he patted my head. I had to laugh because as a retired teacher I knew that none of my American students would have dared. But from the point of view of this child and many others, that is who I am as a traveler: blonde.
Thanks to: Jedda F., 9-time traveler & 5-time Vacation Ambassador from Arnold, MO • Ancient Kingdoms: Thailand, Laos, Cambodia & Vietnam
Words to live by
We don't have a particular travel story, but we have a motto we tell those we meet on our travels and they love it: "Cover the earth before it covers us."
Thanks to: Ray & Betsy G., 2-time travelers & 2-time Vacation Ambassadors from Durham, NC
You don't need to wait for a new Question of the Month to tell us a story. Email us any time at [email protected]. To read more stories from your fellow travelers, check out our archive of Traveler Insights from previous editions of The Inside Scoop.
See the answers to previous Questions of the Month here.