Question of the Month: February
What country do you feel has the friendliest people—and why?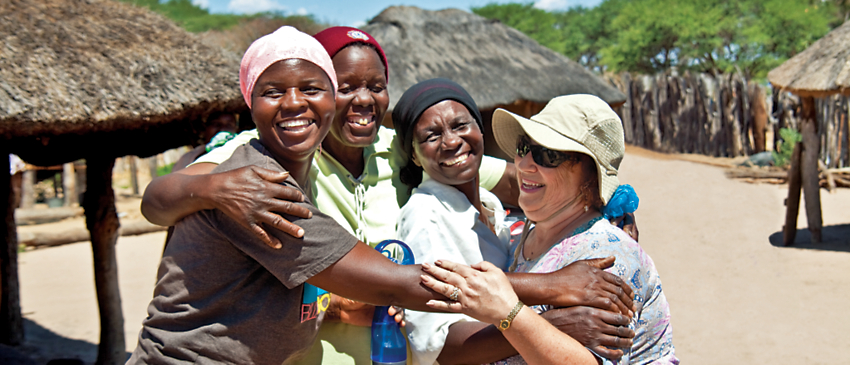 There are welcoming people in every destination—but some places seem to especially exude warmth and hospitality. This month we asked our readers to share the countries where they met the friendliest people—and what we found is that travelers are welcomed all around the globe. Here are some of our favorite responses—from Vietnam to Poland and Costa Rica.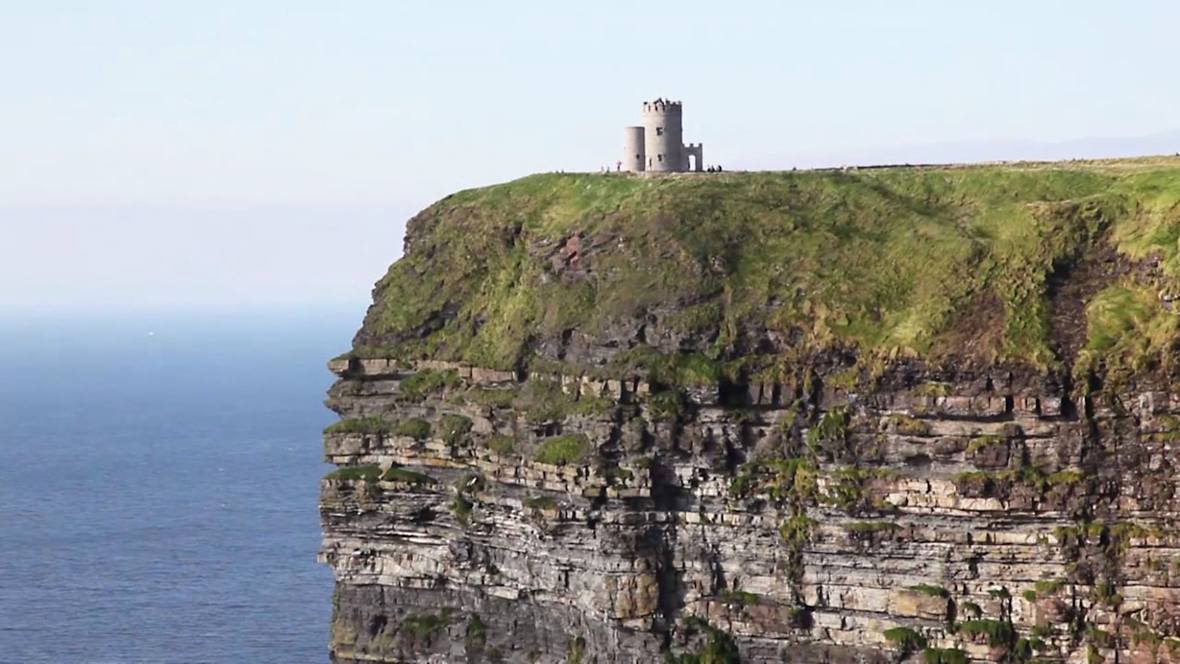 Meet the warm and welcoming people of Ireland during
Ireland in Depth
.
"Adopted" Family
My wife and I choose Ireland. On our Grand Circle tour there in 2014, we had a free day in Dublin. I discovered that all I had to do was get a puzzled look on my face (it happens a lot) and strangers would come up to me and ask if I needed help. A kind lady showed us how to use the DART train ticket machine since we were taking the train to visit a friend in Greystones. On the train, Cathy and I were worried that we might miss our stop. The person in the seat behind us informed us that Greystones was the end of the line and that we couldn't possibly miss our stop! We then were "adopted" by all the people in the rail car who proceeded to tell us their stories of visits to the United States. It was a heartwarming experience. If I was ever to emigrate to another country, it would be Ireland.
Thanks to: John & Catherine M., 4-time travelers from Sebastian, FL • Ireland in Depth
Friends on Every Street
Just learning a few key words brings a smile to the face of someone in a foreign country, but nothing compares with walking down any street in Ireland. We met more people, received more invitations to join them for a drink, got more directions, suggestions for what see, and shared more stories than ever before. We've been to countless countries with friendly people, but Ireland wins hands down!
Thanks to: Irma & Sol G., 15-time travelers and 4-time Vacation Ambassadors from Smithtown, NY • Ireland in Depth
---
Experience the outgoing Australians and their wonderful sense of humor during
Australia & New Zealand
.
Awesome Aussies
On our Grand Circle trip to Australia/New Zealand, we found the folks in Australia to be warm and welcoming everywhere we went. In addition, everywhere we travel around the world, we find the Aussies we encounter to be very friendly, outgoing, and always possess a fine sense of humor.
Thanks to: Travis & Patricia S., 5-time travelers from College Station, TX • Australia & New Zealand
---
Find out more about what makes the people of New Zealand so special when you join us for
Enhanced! Pure New Zealand
.
Helping Hands
New Zealand! Four of us were gathered trying to figure out where we were going and an individual came up and offered to help us. You don't have that happen too often, usually the visitors have to ask for help. Our 6-week trip could not have been better. The entire time we were there we encountered smiles, conversations initiated by residents, and all around joviality. A beautiful country with wonderful people!
Thanks to: Cheryl H. from Boston, MA who we hope to welcome on her first trip soon.
Fast Friends
Our vote would be New Zealand!
We were traveling independently in New Zealand several years ago. We were staying one Saturday night near the center of the capital city, Wellington. The next morning, we attended a worship service at the nearby cathedral. A delightful couple greeted us as we entered the church, and we had a brief conversation with them—just a couple of friendly greeters. At the conclusion of the service, we ran into the same people and they invited us to continue our conversation over a cup of coffee. They then said that they would like to show us around Wellington that afternoon. We told them that we were already planning to visit a local maritime museum, and couldn't meet with them. Their reply was, "OK, we will pick you up at 3:00 in the museum." We did go to the museum, thinking that was the end of our meeting with them. But at 3:00, lo and behold, the couple came into the museum looking for us. We spent the next couple of hours visiting places in Wellington that we would otherwise never see. All this from their automobile—a Jaguar!
They then said that they would like us to go to their home for tea. Well, "tea" turned out to be a full meal. Their teenage son was also there, and during the course of the conversation, we learned that the young man was learning to play the organ, and was taking lessons from the organist at the cathedral that we had visited that morning. Shirley also plays the organ, so we bonded with them very quickly on that subject. The next surprise was the question—would you like to see that church organ right now? We of course agreed, and in a rain storm we returned to the cathedral, unlocked the back door and proceeded up to the loft where the organ was located, and that young man then showed us his talents on the huge pipe organ. They gave us a couple of CDs with organ concert music that were played on that church organ. They just could not do enough for us!
By this time, it was 9:00 o'clock, and when we were dropped off at our bed and breakfast, we turned to each other and said, "We don't believe this all happened."
Thanks to: John & Shirley L., 20-time travelers and 3-time Vacation Ambassadors from Tempe, AZ
Faces of Hope
New Zealand. Not only was the guide and his wife totally open to questions and suggestions, but the bus drivers, park tour guides, people on the street would help you if you were confused looking at your map. I stayed on my own in Auckland and felt like I had known the city bus drivers for years after a couple days.
I especially enjoyed meeting the indigenous people who were so genuine and welcoming.
In Christchurch I was amazed at how what made me sad, gave the citizens hope for the future. So, besides being friendly, they are hopeful and genuinely interested in knowing what you are interested in and sharing their stories with you.
Thanks to: Sue S., 5-time traveler from Gig Harbor, WA • Enhanced! Pure New Zealand
---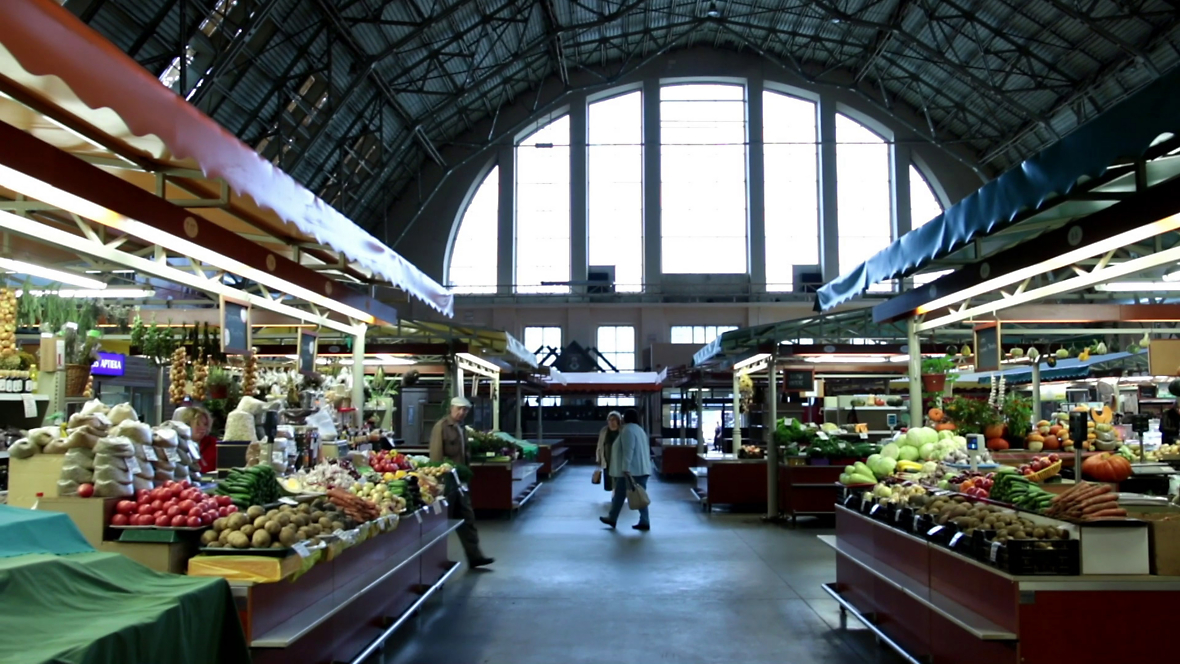 Speak with Polish citizens and feel their hospitality during our
Grand Baltic Sea Voyage Small Ship Adventure.
Compelling Conversations
While in Gdansk, Poland, as a part of the Grand Baltic Sea Voyage (2018), the Polish shop owners and pedestrians bent over backwards to make us feel welcome. But, the crowning touch of hospitality occurred in the home of an eager retired couple who had no ability to speak English and for whom it was the first year to offer home-hosted meals. With the help of the trip leader who interpreted, they bravely shared their experiences of the Soviet era in Poland. Poland is one of the most consistently pro-American nations in Europe.
Thanks to: Cheryl C., 8-time traveler from Jackson, MS • Grand Baltic Sea Voyage
---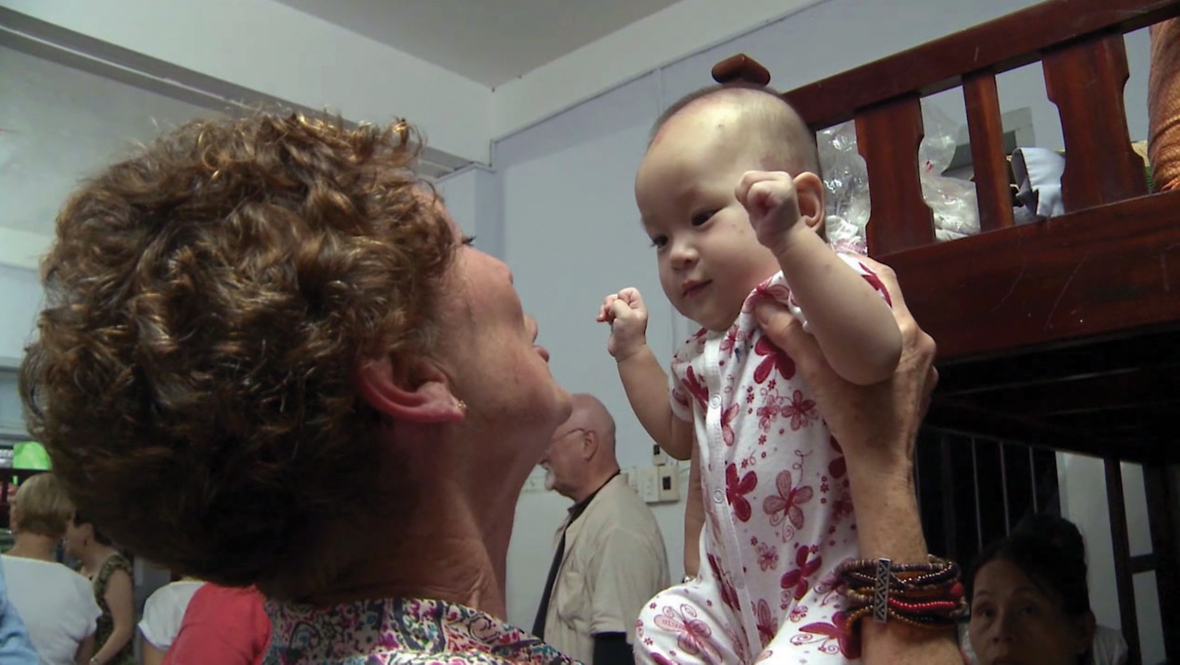 You'll have plenty of opportunities to chat with locals who are practicing their English during
Inside Vietnam.
Speaking the Same Language
Hands down, the friendliest people I have visited are in Vietnam. In Vietnam it is very rare to find someone who is not genuinely friendly and interested in Americans. First, let me identify where I am coming from. I was too old to qualify for a free trip courtesy of my favorite uncle to Vietnam. So I have no baggage there. My first trip was an O.A.T. trip in about 2004. I have been back many times since, not always as a tourist. I've spent time in towns where my small group of four or five were the only outsiders. You don't need home hosted visits to meet the people. They will come up to you and want to know all about you and practice their English. Most of the young people are studying English by choice. This last part is true in the big cities as well as small towns. I have not been everywhere, so I can't say for sure that there is not a friendlier place, but I have visited most of the countries in the world, and I don't have a suggestion as to where friendlier people can be found.
Thanks to: Richard M., 29-time traveler from Normandy Park, WA • Inside Vietnam
Warm Welcome for a Vietnam Vet
Wow! What an interesting question.
This one really got me to thinking. I've had the good fortune to visit many countries all around the world and find most of the people friendly, especially one-on-one. But the country I felt the most welcomed in was Vietnam.
I served in Nha Trang, Vietnam during the war. I later was a crew member on a B-52 and flew many bombing missions over North Vietnam.
Some 40 years later I decided to join O.A.T. on their Vietnam trip. I was somewhat nervous about how I might be received by people we came in contact with if they knew of my service.
In short, I was welcomed with open arms! I shared some wonderful moments with people in the markets, in shops, and restaurants—just about any place we went. And when they found out I was a vet they became even warmer.
What a great joy and catharsis this brought to my heart. Their friendliness helped me put the war behind me.
Thanks to: Chet M., 20-time traveler and 2-time Vacation Ambassador from Bensalem, PA • Inside Vietnam
Vibrant Vietnam
Vietnam. They have a very young energetic and happy population. They are winners and they know it!
Thanks to: Allen H., 9-time traveler and 3-time Vacation Ambassador from San Mateo, CA • Inside Vietnam
The Power of Forgiving
The people were of Vietnam were all very friendly and helpful. We asked them how they felt about the Vietnam War, and they said they are Buddhists and they have forgiven us. I found this so touching. I hugged the person who told me this. He said this is why he forgives, because forgiving means love returns to you, not hate.
Thanks to: Diana S., from Boston, MA, who we hope to welcome on her first trip soon
---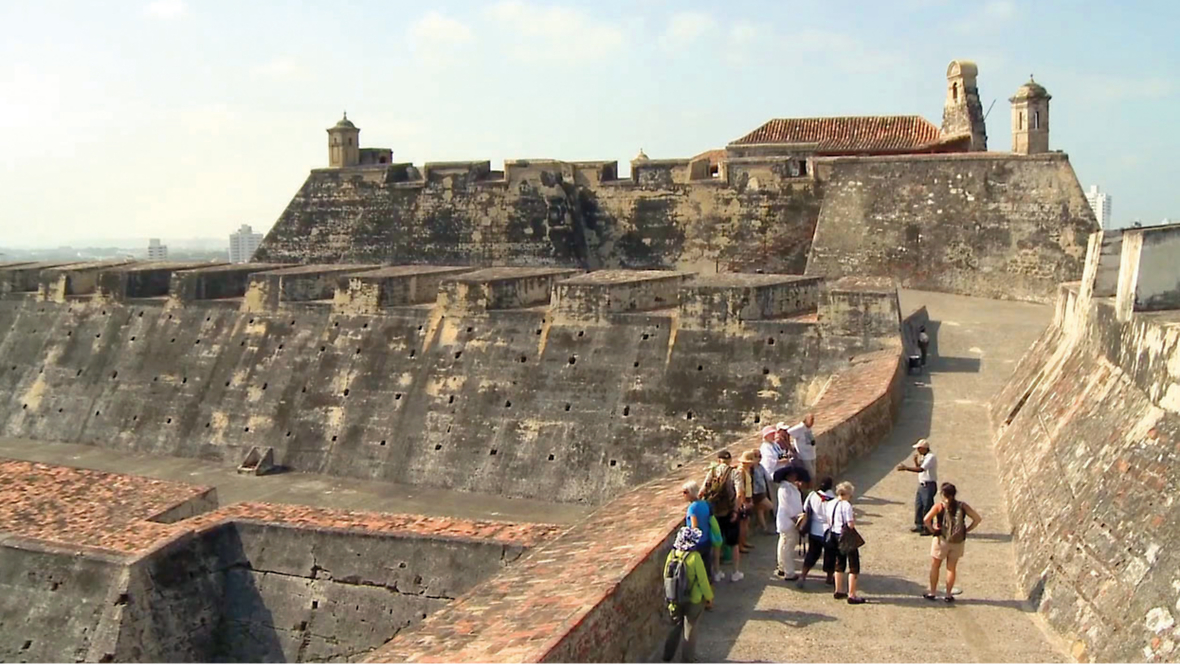 Experience the food, music, and friendliness of Colombian culture during
Colombia's Colonial Jewels & the Coffee Triangle.
Captivated in Colombia
For the most part, people are friendly anywhere you go if you show an interest and appreciation for their country, culture, and people.
My husband and I have visited more than 125 countries over 54 years and the people of Latin America, most specifically Colombians, have been the most welcoming and generous. Their culture is infused with an endearing spirit of family, seasoned with traditional food, and enlivened by the music of the Andes. We have been invited into the humblest of homes, which in one case was actually a cave tucked into a mountainside close to a rushing river. The entrance to the home was decorated by geraniums flowing over the sides of discarded paint cans—a common sight throughout the countryside. It seems that no matter the circumstance, flowers, food, and music are an integral part of everyday life.
Thanks to: Sandra G., from The Woodlands, TX who we hope to welcome on her first trip soon
---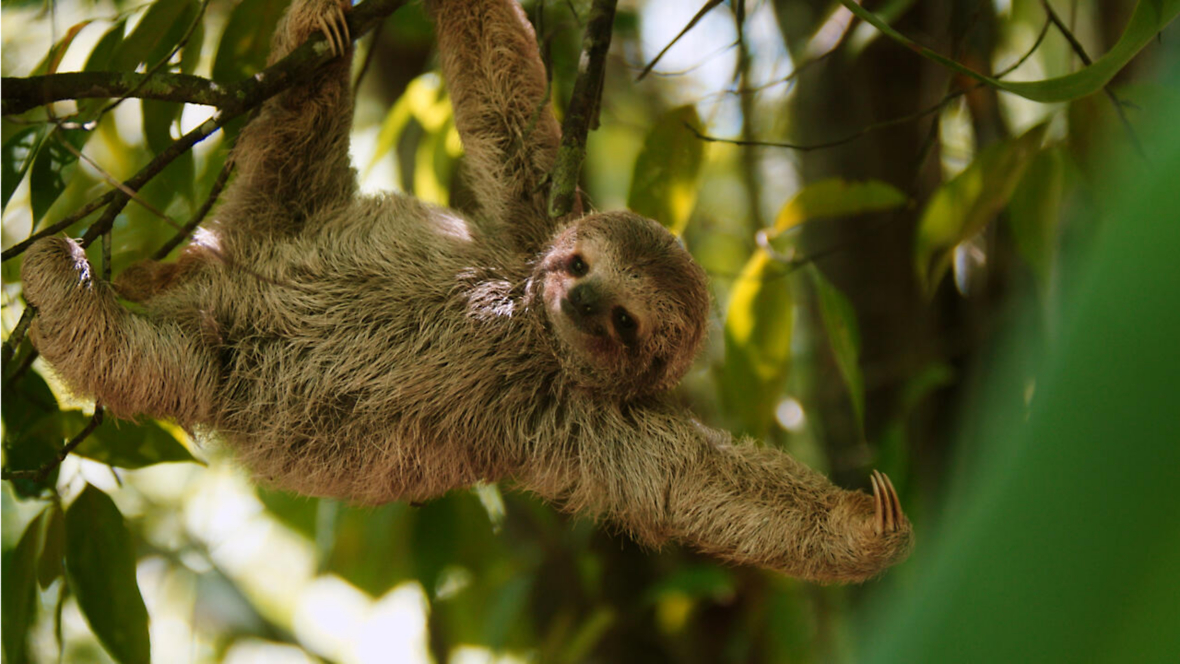 Explore the natural wonders and meet the friendly faces of Costa Rica during
Real Affordable Costa Rica.
Good Natured
Costa Rica is by far the friendliest country I have ever visited! The smiling, happy people—even though most are very poor—are always willing to help visitors and proudly show off their beautiful, naturally breath-taking country. They are industrious, hard-working, and honest.
Thanks to: Nancy S., from Fort Myers, FL who we hope to welcome on her first trip soon
---
From Chennai to Mumbai interact with locals and learn about their lives during
Enhanced! Soul of India: The Colorful South.
Photo Fun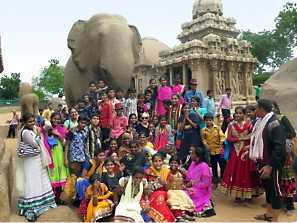 I found the people in India to be extremely friendly; I enjoyed every encounter. They loved joining us for a photo.
The photo with the family was in Amritsar at the Golden Temple. The large group was at Mahabalipuram. One of our group posed in front of the elephant. With our encouragement, the others came running to join in the photo. That was so much fun.
Thanks to: James P., 8-time traveler and 2-time Vacation Ambassador from Woodhaven, MI • Enhanced! Soul of India: The Colorful South
Sharing and Caring
The people in India are warm and loving. They are constantly asking to have their picture taken with us. They are willing to share their country's food and customs with travelers.
Thanks to: Jan C., 3-time traveler and 2-time Vacation Ambassador from Claremont, CA • Enhanced! Soul of India: The Colorful South
---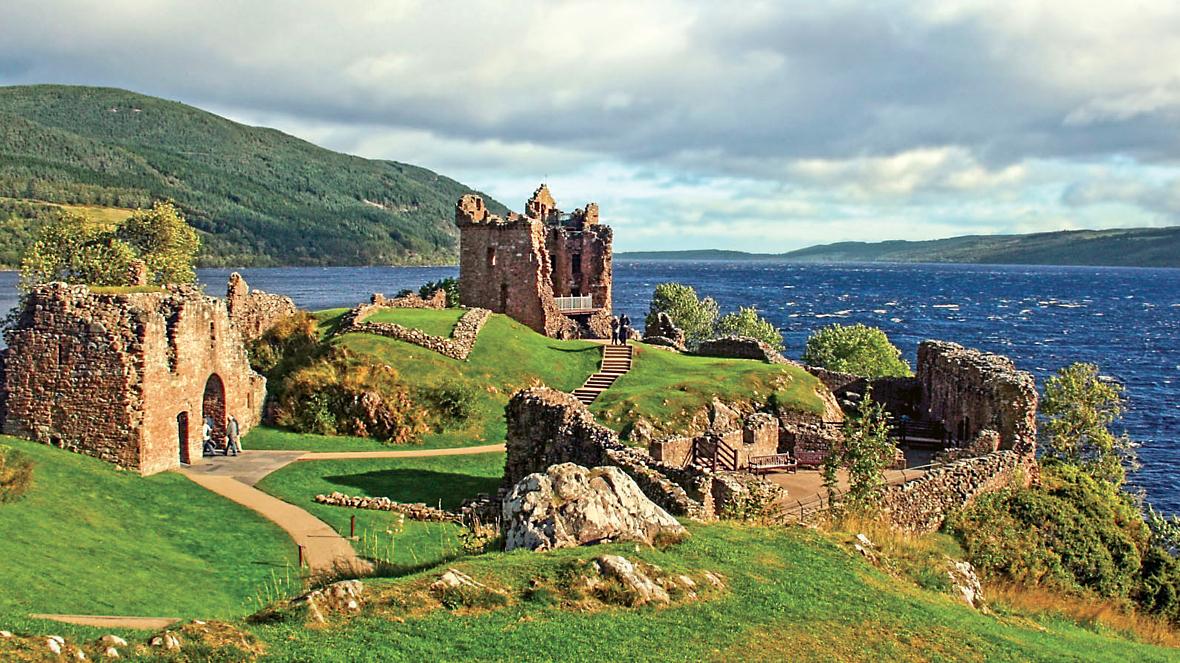 Scotland's castles and lochs aren't the only highlight, but its hospitable people are too. Meet them during our
New! Scotland's Legends & Lochs: From Glasgow to Edinburgh adventure.
Good Scottish Samaritans
I've never met so many kind people as we did in Scotland. We drove through Scotland for three weeks and had many wonderful encounters. Especially in the small towns, people stopped all the time to ask us if we needed help.
A kind young girl in Dumfries walked us to our destination, which was a half hour out of her way.
Many B&B owners helped us find lodging when they were full. At one B&B in Arbroath, the owner met us in town and we followed him to his inn several miles away. He and his wife welcomed us with Scottish whiskey. That night his wife found the next few days lodging for us on the internet.
A kind taxi driver in Glasgow, whom we could hardly understand, took a handful of coins out of his pocket and explained the amount of each one. He then gave us all the coins.
We experienced many, many other smaller acts of kindness from shopkeepers and B&B owners during that three weeks. I felt so welcomed I wish I could have stayed for months.
Thanks to: Kathleen S. from Wayne, PA, who we hope to welcome on her first trip soon.
---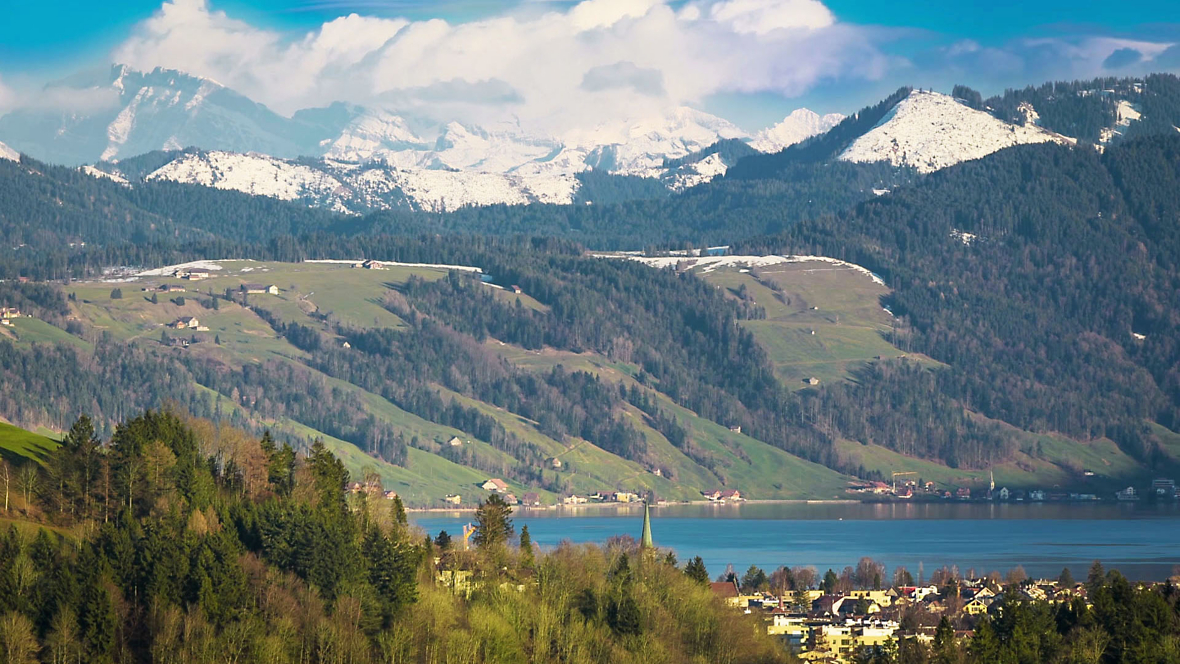 Experience Germany's charming towns and people during our
Romance of the Rhine & Mosel River Cruise.
German Greetings
Germany! I've been there several times with Grand Circle! The people were always willing to talk to us and treat us well. I'm looking forward to another trip in the future!
Thanks to: Cheryl H., 10-time traveler from Morro, CA • Romance of the Rhine & Mosel
---
Meet the delightful people of Zimbabwe during our
Ultimate Africa: Botswana, Zambia & Zimbabwe adventure.
Absolute Delight
I found the people of Zimbabwe to be extremely friendly. On the Ultimate Africa trip, we encountered Zimbabwe families in a small village, students in a school, workers in a grocery store and vendors in several outdoor markets. In all encounters the people were very nice to us and, in most instances (such as the markets where I didn't purchase anything), had nothing to gain from being kind and helpful to us and yet they were. The kids in the school were an absolute delight! I had no expectations ahead of the trip on how the people would interact with white visitors. I found out—wonderfully!
Thanks to: Norman B., 4-time traveler from West Chester, PA • Ultimate Africa: Botswana, Zambia & Zimbabwe
You don't need to wait for a new Question of the Month to tell us a story. Email us any time at [email protected]. To read more stories from your fellow travelers, check out our archive of Traveler Insights from previous editions of The Inside Scoop.
See the answers to previous Questions of the Month here.
You're receiving this message because your web browser
is no longer supported
We recommend upgrading your browser—simply click the button below and follow the instructions that will appear. Updating will allow you to accept Terms and Conditions, make online payments, read our itineraries, and view Dates and Prices.
To get the best experience on our website, please consider using:
Safari (for Mac or iPad Devices)
Update Browser