Question of the Month: August
What's the most adventurous thing you've eaten in your travels?
Posted on 8/29/2017 12:25:00 PM in Question of the Month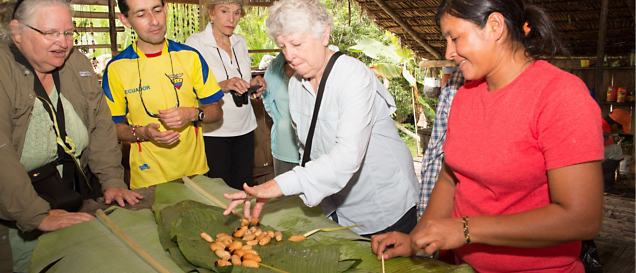 Many of our travelers cited grubs in the Amazon as their most adventurous dining experience—and it's easy to see why.
Sampling local cuisine can be an enjoyable aspect of travel—but it can also be a huge departure from our comfort zone. We asked our readers to recall their most daring dishes and drinks, and this is just a sampling of the many responses we received. We look forward to sharing more in upcoming editions of The Inside Scoop!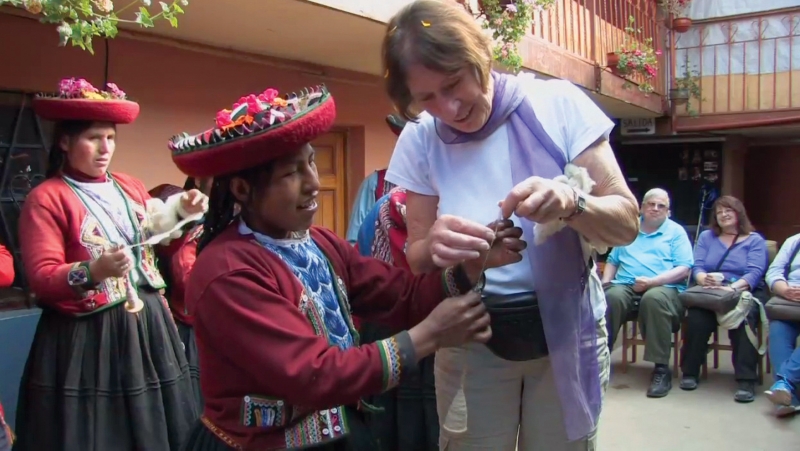 Sample guinea pig for yourself with O.A.T. on
Real Affordable Peru
.
A World of Adventurous Eating
I am a picky eater. I'm not fond of green vegetables or anything spicy. But I am an adventurous eater when I travel, and I travel a great deal with Grand Circle. I enjoy experiencing the strange food that I'm offered on my travels. In Thailand I ate fried bamboo worms, which were crunchy and tasty; and durian fruit, which is sweet, but smelly. In the Amazon, the grubs are served cooked and fresh; the cooked ones taste like almonds, and the live fresh ones needed their heads bitten off first. We also fished, caught, and ate piranha. In Tibet, yak butter is served in everything including tea.
I had French-fried grasshoppers in Mexico, which are crunchy. One thing that makes my friends cringe is the guinea pig in Peru. It's considered a very special meal and tastes just like chicken (really). In Mongolia, lots of food is made with different animal milks, both fresh and sour.
I have turned down a few things: dog in Vietnam, rice rat in Thailand, and camel in Morocco. I skipped the camel because the same day I had made friends with the camel I had ridden across the Sahara Desert. How could I eat one of his friends?
Thanks to: Lorraine B., 30-time traveler & 15-time Vacation Ambassador from Jackson, NJ
You'll never know what culinary discoveries await when you discover
Ancient Kingdoms
with O.A.T.
Leave it in Laos
When we were in Laos, which we loved, five of us from Iowa went with our wonderful guides to an outdoor beer garden. They promised us special hors d'oeuvres to go with our beer. The waiter brought an empty water bottle filled with a red liquid along with a bowl of chunky things with cilantro on the top. Well, the red stuff in the bottle was fresh goat's blood which he poured over the cut up raw heart and stomach. We were told to give it a while to congeal before we tried it. After several minutes we all took a spoonful of it. We all decided that was not something we would make for our guests when we returned to Iowa!
Thanks to: Jim & Jan N., 5-time travelers & 7-time Vacation Ambassadors from DeWitt, IA • Ancient Kingdoms: Thailand, Laos, Cambodia & Vietnam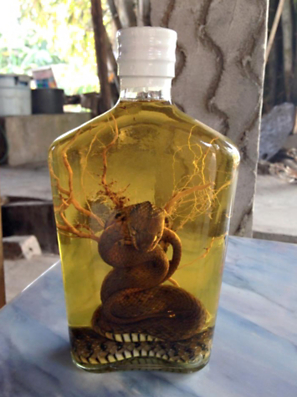 I hope liquid delights can be included! This local moonshine was tempting on our Mekong cruise near Luang Prabang with guide, KC, in March, 2015. But, the ultimate test was later that evening sampling duck blood! I had to do a double dare with a fellow traveler—never a dull moment with O.A.T. Sadly, I have no pictures, so you'll have to take my word on this one.
Thanks to: Connie M., 10-time traveler from San Diego, CA • Ancient Kingdoms: Thailand, Laos, Cambodia & Vietnam
The most adventurous food I have tried in my travels has been duck blood salad while on an O.A.T. trip in Luang Prabang, Laos. It is made with the fried organ meats of the duck and the fresh blood. It was exciting to watch the cook assemble the dish at our table and then be offered a taste. Surprisingly, I really enjoyed it.
Thanks to: James "Rusty" N., 6-time traveler from Shelbyville, KY • Ancient Kingdoms: Thailand, Laos, Cambodia & Vietnam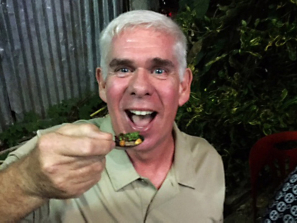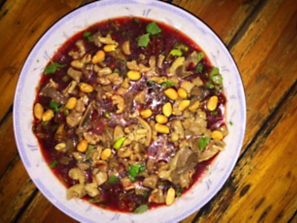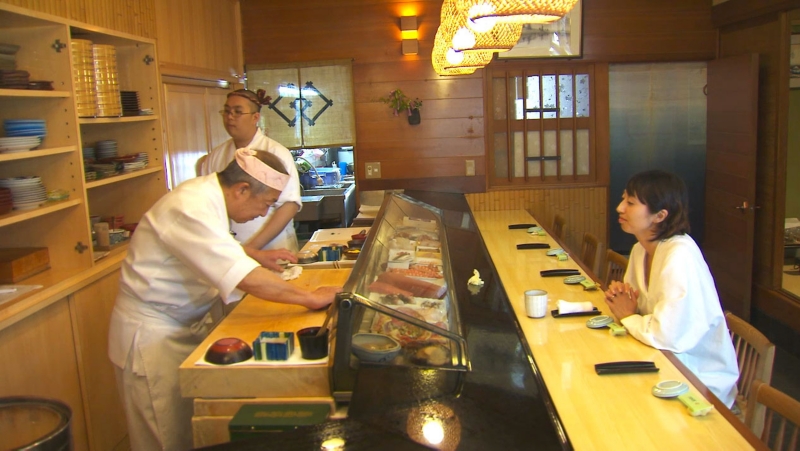 Experience plenty of culinary culture shock when you join O.A.T. for
Japan's Cultural Treasures
.
Poached Tableside
I had the live-to-cooked fish at a Tokyo restaurant. The small fish start out swimming happily in the bowl but soon are poached to a turn as the hibachi heats the water.
The taste was pleasant with wasabi and soy.
Thanks to: Robert L. from Lakewood, CO, who we hope to welcome on his first trip soon!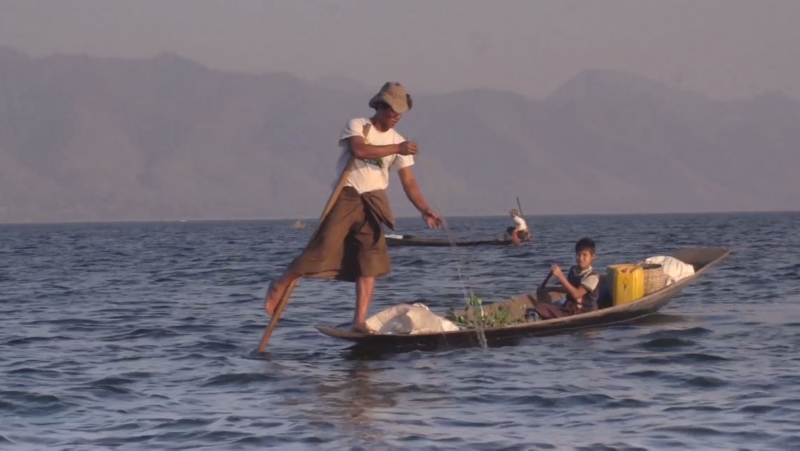 Get up close with local culture when you join O.A.T. for
Burma: Land of Golden Temples & Floating Gardens
.
Tastes Like Chicken
When traveling with O.A.T. in Myanmar (Burma), our group visited with a family that collected tarantulas from the forest in a stainless steel bowl (so they could not crawl out). The lady of the family then proceeded to kill the spiders by pinching their backs (spinal cord?). Into a frying pan she poured some chicken broth and the dead spiders. When she believed they were finished frying, they were offered to our group. An adventurous eater that I am, I quickly chewed one up and swallowed. Yes, it tasted like chicken.
Thanks to: Carroll M., 18-time traveler from Fort Worth, TX • Burma: Land of Golden Temples & Floating Gardens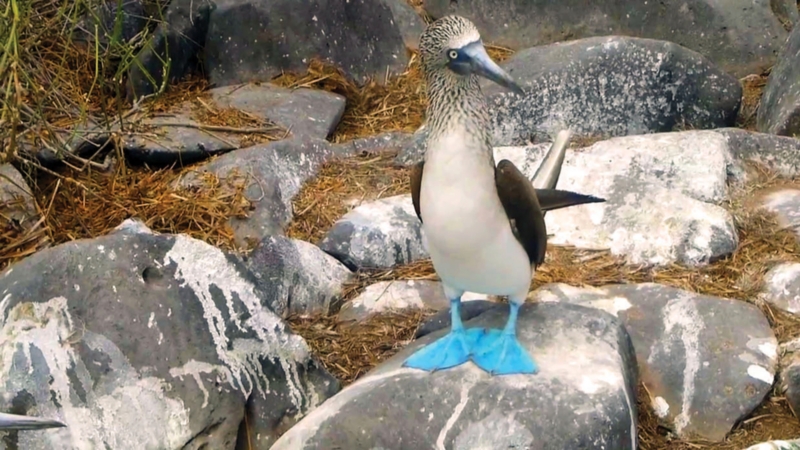 You might be pleasantly surprised by grubs when you join O.A.T. for
Ultimate Galápagos Exploration & Ecuador's Amazon Wilds
.
Hard Grubbin'
Without a doubt, the most adventurous food on a trip was the grilled grubs we had a home-hosted meal in the Amazon tropics in Ecuador. The live creatures were easily recognizable as the soft invertebrates we see in our gardens, so most of our group had never imagined eating them. The hostess of the indigenous family skewered them and her grill-meister husband put them over the wood-fire to cook (where the grubs soon stopped wiggling). It took a few moments' of thoughtful consideration, but I decided to try one, hot off the skewer. The outside was crusty and the inside warm and gooey. They tasted like bacon and caramel. I liked them better than I expected—well, honestly, I didn't know what to expect. The next day at the local market in town (Coca), there was a vendor with a stand selling grilled grubs, and the toddlers were all gathered 'round, reaching for the delicacies!
Thanks for reminding me of that memory.
Thanks to: Anne P., 8-time traveler from Arlington, VA • Ultimate Galápagos Exploration & Ecuador's Amazon Wilds
In my travels with O.A.T. and Grand Circle, I have tried crazy foods. Most would try guinea pig and rat. I have been the only one to eat scorpion and grubs.
The grubs were about 1.5 inches long and 3/8 diameter—and alive. You put the head to your back molars and crack the skull. This prevents the grub from biting you. It makes a loud crack, which I have on tape. The grub is still alive and squirming. You then take it in and chew it and get a burst of guts. The outside skin does not chew, so you swallow it. The others had some after they were cooked.
It is something I brag about, but it was disgusting.
Thanks to: John G., 15-time traveler from Lynn, MA • Ultimate Galápagos Exploration & Ecuador's Amazon Wilds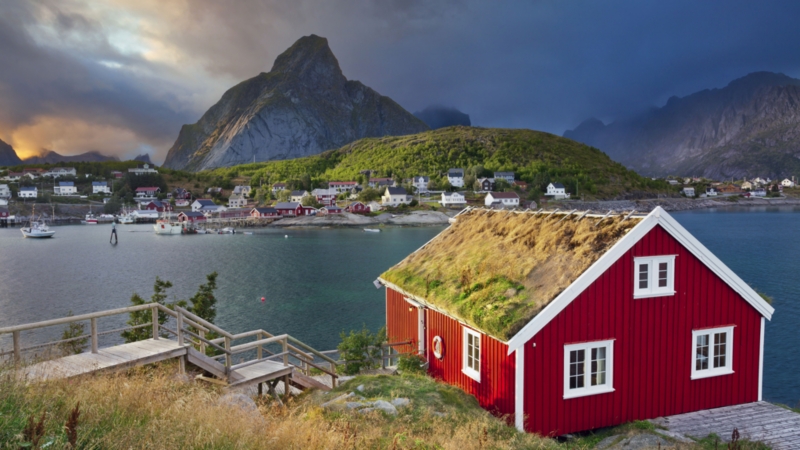 Experience the culture of Scandinavia—though perhaps not lamb's head—with O.A.T. during
Fjord Cruise & Lapland: Norway, Finland & the Arctic
.
Head on a Platter
My answer is smalhoved—which means "lamb's head" in Norwegian. I was treated to this by a family in the northern part of Norway. It's a complete lamb's head, smoked, and served on a platter—everything is intact: teeth, eyes, tongue. The best part, I'm told, are the portions under the eyes. One of my comments was, "Oh, I have never eaten lamb's head before!" The host replied, "And you probably never will again!" It's considered quite a treat.
Thanks to: Patricia A., 5-time traveler from Grand Junction, CO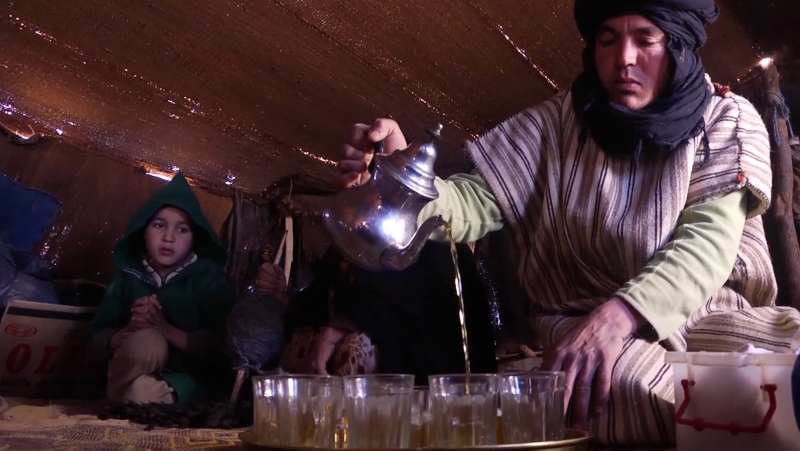 We'll try to keep your meals from running away when you join O.A.T. for
Morocco Sahara Odyssey
.
Alive & Kickin'
Tough question as two items come to mind! I would have said the fried mopane worms at the end of the 2005 Ultimate Africa trip until we went to Morocco in 2009. Our guide was so excited about the delicacy of sea urchins that he bought them for us at the restaurant stop on the way to Essaouira. The other folks dared me to be first so I put one on my plate than squeezed some lime on it as instructed. I screamed in surprise as that caused the urchin to walk across my plate! I ate it (tasty) but once was enough for my lifetime.
Thanks to: Judy O., 24-time traveler & 15-time Vacation Ambassador from Rockland, MA • Morocco Sahara Odyssey
On a fabulous O.A.T. trip in Morocco's Sahara Desert over Thanksgiving, several travelers were discussing how we would miss our traditional turkey dinner. On Thanksgiving we were proudly presented with two birds carefully arranged with artistic garnishes. They were also complete with their heads clearly identifying them. We gamely tried to chew extremely tough turkey buzzards cooked over an open fire.
Another time, on a trip on our own to Japan, we were given a very special honor as some of the few Caucasian travelers ever coming to that remote area in the Japan Alps. The fish, which were served sliced but whole on a large platter, were so fresh that they were gasping for breath during the whole meal. On leaving we noticed a tank containing two large Koi.
Thanks to: Peg W., 15-time traveler & 5-time Vacation Ambassador from Minnetonka, MN • Morocco Sahara Odyssey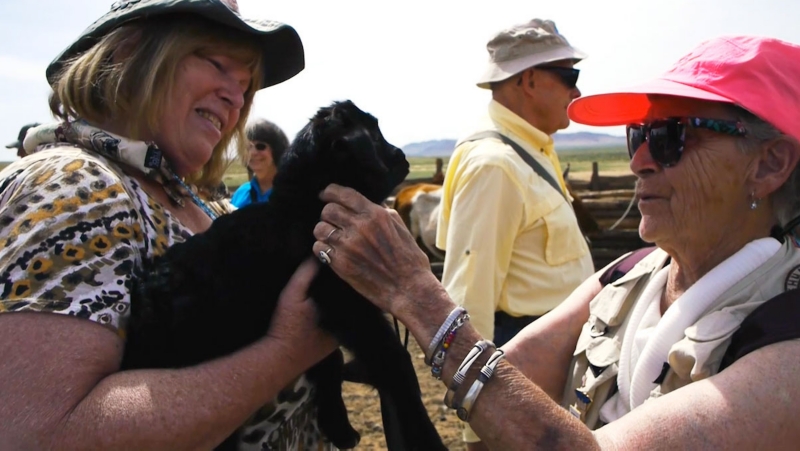 Discover Mongolia's passion for horse racing when you join O.A.T. for
Mongolia & the Gobi Desert
.
Lucky Charm
Several years ago we attended the Nadaam festival in Mongolia, including the horse races. After the first race, our guide suggested we visit the owners' and trainers' gers. She explained that foreigners were often invited in for good luck. After entering the second trainer's tent, we were given various refreshments, eventually being offered boiled horse intestines—a so-called delicacy. Because we were willing to try this dish, the trainer was ecstatic, announcing that he knew his horse and rider would do exceptionally well in the next race. Moreover, it led to some very in-depth conversations—some via translation by our guide and some directly with the trainer's son who happened to have just completed studies at the University of Colorado. Without taking a chance on an arguably unusual food experience, we would never have met this exceptional young man—who just someday might become one of his country's leaders.
Thanks to: Carol C., 5-time traveler from Goleta, CA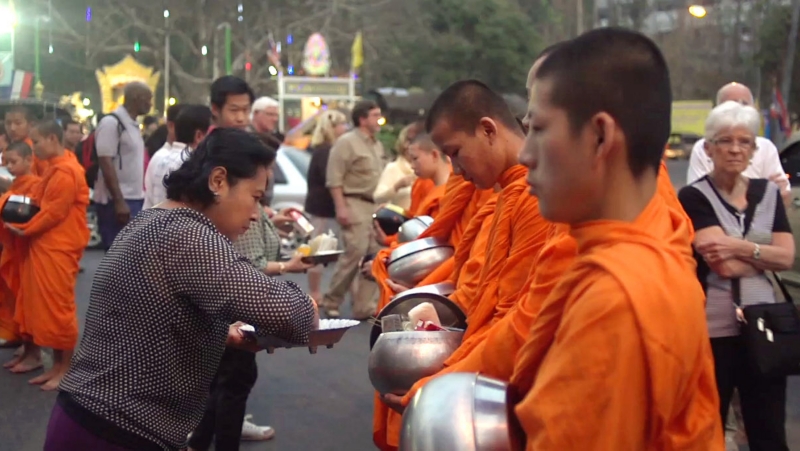 You might find other "delicacies" that taste surprisingly good fried during
Discover Thailand
.
A Ratty Reputation
On my very first trip with O.A.T., I ate rat in Thailand. Our guide bought one at a country roadside market—thankfully he passed on the snakes! At our next stop and lunch meal, he had the cook fix it for those of us who were brave enough. I think she fried it up, and everyone knows even a flip-flop tastes good fried! When I see people who know I travel, the first words out of their mouths: "You are the one who ate rat." I guess I forgot to tell them about the worm I ate later in that trip.
Thanks to: Karen M., 5-time traveler & 2-time Vacation Ambassador from Hickory, NC • Discover Thailand
You don't need to wait for a new Question of the Month to tell us a story. Email us any time at harriet@gct.com. To read more stories from your fellow travelers, check out our archive of Traveler Insights from previous editions of The Inside Scoop.
See the answers to previous Questions of the Month here.