What makes Grand Circle the leader in international travel for Americans?
We're confident that when you travel with Grand Circle, you'll receive the best experience at the best value. On our trips, you'll do more than just view famous landmarks through a bus window: You'll connect closely with the culture of your destination, with the unparalleled expertise of local Program Directors, and in the company of a like-minded group of experienced American travelers—you can even personalize your trip to create the experience that's right for you. And you'll do it all while paying some of the lowest prices in the travel industry.
Only Grand Circle can offer you the:
BEST value in travel—guaranteed
We give you more for less
Your trip price includes more meals, tours, exclusive Discovery Series events, and gratuities than any other travel company can offer. If you can find a lower price on a comparable trip from another company—even with international airfare included—we'll match it with our Best Price Guarantee. Plus, each time you travel with us you'll earn Frequent Traveler Credits worth up to 6% of your trip price, which you can apply to the cost of future vacations.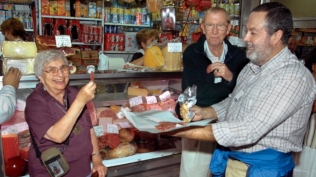 Trip Experience: Spain & Portugal in Depth
Follow travelers as they explore hillside towns and meet locals on Spain's Costa del Sol.
BEST cultural discoveries
We take you beyond the tourist track
A Grand Circle Travel vacation is so much more than a check-list of tourist attractions. We take you into the heart of your destination's culture, giving you a glimpse at its people's day-to-day lives. Sit down with local families during our exclusive Home-Hosted meals, and make personal connections across the table. Learn more about the region you're visiting through fascinating lectures and discussions with local experts. And meet the country's next generation through our World Classroom initiative, sponsored by Grand Circle Foundation.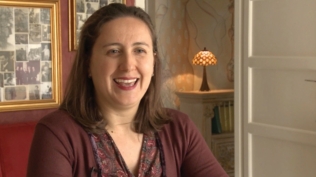 Meet Giorgia Simoni
Hear from a top Program Director on Tuscany & the Amalfi Coast to learn more about Italy.
BEST Program Directors
Our local experts are more than just guides
Throughout your entire trip, your group will be accompanied by one Program Director, who can connect you with the people and culture of the destination you're exploring like only a local can. In addition to uncovering hidden gems, you'll experience truly authentic immersion as you candidly discuss controversial topics with your Program Director. And by working closely with our regional offices around the world, they ensure that our trips consistently provide an excellent experience for our travelers.
BEST in solo travel
On your own, but never alone
With FREE Single Supplements on all Grand Circle Tours and trip extensions, nobody offers solo travelers a better value. You'll also enjoy an unrivalled experience: More than a third of our travelers choose to go solo, so you're sure to feel a natural camaraderie with your group. And with your Program Director at your side and regional Grand Circle offices nearby for support, you'll feel safe and secure, too.
Trip Extension: Brazil
Watch what you can experience on our Discover South America post-trip extension.
BEST trip personalization options
Create your own unique travel experience
We give you the choice to personalize your flight itinerary to best suit your needs, by selecting your preferred airline, routing, and class of service. You can even maximize the value of your international airfare—and extend your discoveries—with pre- and post-trip extensions on EVERY vacation. By extending your journey, you'll often lower your average per-day costs. In addition to the extensions we offer, you can even choose to "break away" on your own for days, weeks, or even a month.
Best Price Guarantee
We promise you won't find a lower price on a comparable trip from another travel company—even with international airfare included. If you do, we'll match it. Learn More »
Refer and Earn
Enjoy the most rewarding referral program in travel—and earn rewards up to a FREE TRIP—as a Vacation Ambassador.
Learn More »
Call us to reserve your next vacation
1-800-221-2610