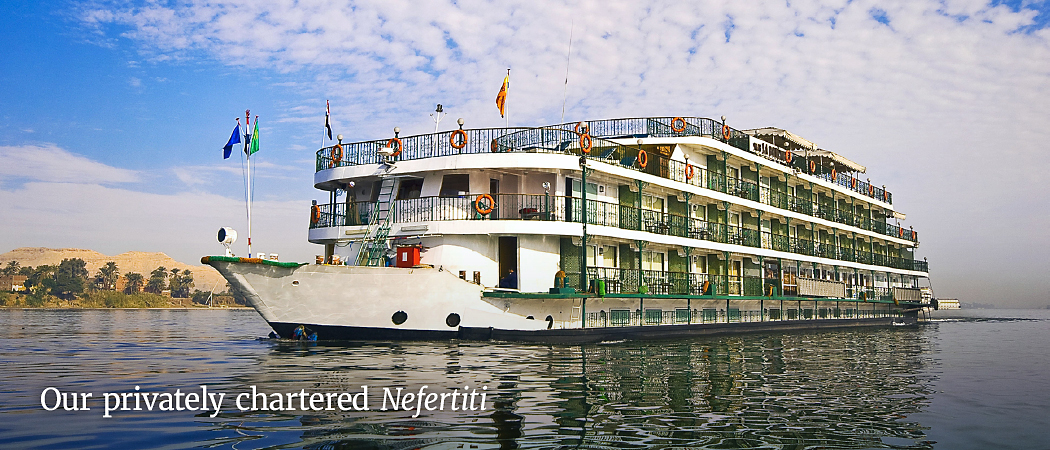 The Nefertiti provides an intimate cruising experience with all outside-facing cabins complete with private balconies—a feature uncommon to most other Egypt river ships. Connect with your fellow travelers in the comfortable common areas, and enjoy striking panoramic vistas of legendary Egypt from the Sun Deck. All the while, our gracious, English-speaking ship staff will ensure that you enjoy a welcoming onboard experience. This ship sails exclusively for Grand Circle Cruise Line, with services, dining options featuring local fare, and staff selected by our Cairo office to ensure your Egyptian experience is unforgettable.
This ship is featured on these popular cruises:
Shipboard Features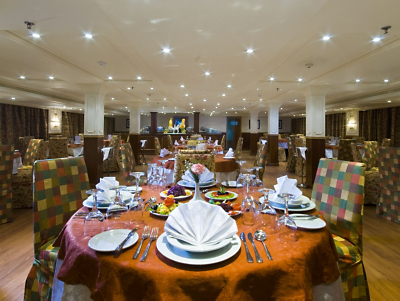 Dining room with single open seating. Enjoy fine cuisine in your ship's non-smoking dining room.
Bar & lounge. Relax with friends old and new.
Complimentary beverages. Enjoy tea, coffee, and soft drinks at any time of day while onboard.
Complimentary wireless Internet access: Connect online in cabins and common areas.

Sun Deck. Enjoy the view as your ship glides along the Nile from your seat in the covered seating area with chairs and coffee tables, or an uncovered seating area with sun chairs.
A dipping pool: Relax and cool off onboard.
English-speaking crew: Our staff is dedicated to your comfort, and all shipboard announcements are made in English.
Please Note: As there is no PA system onboard, all ship-wide messages are delivered directly from the ship manager or your Program Director.
Cruise in three groups of 25 passengers: With one Program Director per group, you'll be immersed in your local guide's expertise with experiences inaccessible to larger groups.
Shipboard security: Shipboard radar ensures safe navigation at night and in low visibility; secure docking space; onboard security staff; up-to-date fire safety system; and secured entryway doors.
Cabin Features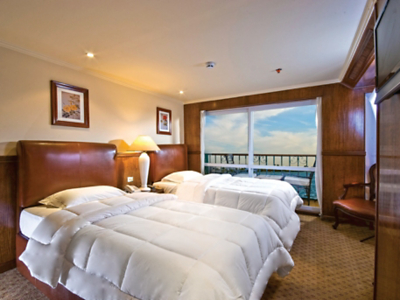 A private balcony with seating for two (a feature not found on most Nile river ships)
Main Deck cabins feature two twin beds, upper-deck views, and closer proximity to the ship's lounge and bar. This ship features either two twin beds or one double bed per cabin.
Please Note: Twin beds cannot be pushed together.
Private shower, including hair dryer, shampoo, and soap
In-room safe
All non-smoking cabins
Ship and Crew Information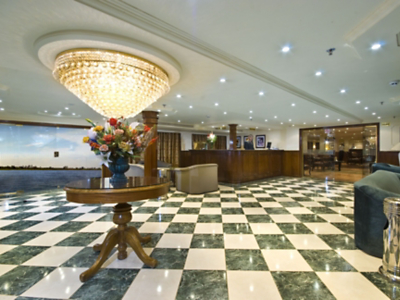 History: Built in 2000, completely refurbished in 2018
Size: 233x43 ft
Capacity: 75 passengers, 40 crew members
Layout: 40 cabins, 3 decks
Elevator: No